Obama Sends Shaq O'Neal to Cuba as a Sports Ambassador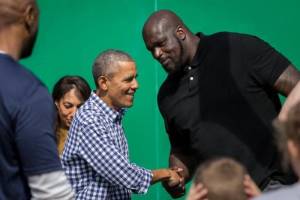 HAVANA TIMES – Basketball legend Shaq O'Neal arrives in Cuba today for a four-day visit, sent by President Obama as a special ambassador for the sport, reported dpa news.
During his stay the four-time NBA champion will meet young people from the island to promote improved relations between the two countries through sports.
The US and Cuba formally resumed diplomatic relations in July 2015 after 54 years of confrontation.
The goodwill trip of the 15-time NBA All Star, who finished his career in 2011, comes three months after President Obama's historic visit to Havana.
O'Neal will be accompanied by Kaleb Canales, assistant coach of the Dallas Mavericks NBA team.