Obama to Bring Renewed Hope to Cuba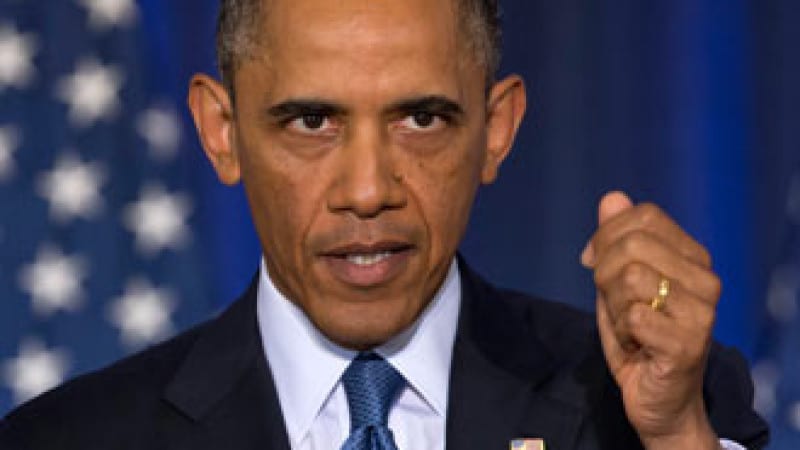 HAVANA TIMES — President Barack Obama said on Saturday that his upcoming visit to Cuba will advance the efforts of his administration to build a future with more freedom and opportunity for the Cuban people.
"I'm focused on the future, and I'm confident that my visit will advance the goals that guide us—promoting American interests and values and a better future for the Cuban people, a future of more freedom and more opportunity," said Obama in his weekly broadcast from the White House.
It was the culmination of a week full of events on Cuba, beginning with the signing in Havana of an agreement allowing for direct flights between the two countries. This was followed by the visit to Washington of the Cuban Minister of Foreign Trade and Investment, Rodrigo Malmierca, for a dialogue on business opportunities and obstacles to overcome. The intense week was topped off by the official announcement of Obama's trip to Havana in March.
Obama reiterated that during his trip to Havana, scheduled for March 21-22, he will meet with Raul Castro and speak candidly about his government's important differences with the Cuban government on democracy and human rights, and reaffirm that the United States will continue defending universal values such as freedom of expression, assembly and religion.
Obama, who leaves office in January 2017, also said he will meet with members of civil society in Cuba, whom he described as "courageous men and women who give voice to the aspirations of the Cuban people." He will also talk with new entrepreneurs trying to progress with their new businesses .
"And I'll speak directly to the Cuban people about the values we share and how I believe we can be partners as they work for the future they want," said Obama in his message.
Obama predicted that when the direct flights and sea ferries begin operating, even more US citizens will have the opportunity to travel and meet Cubans, noting that with the new Wi-Fi hot spots on the island, more Cubans are starting to go online and get information from the outside world.
It is expected that direct flights between the two countries will resume in the fall, but there is still no date for ferry trips and cruises due to pending permits from the Cuban government.
"In Cuba today, for the first time in a half century, there is hope for a different future, especially among Cuba's young people who have such extraordinary talent and potential just waiting to be unleashed," said Obama.