Old Havana's La Luz Cafe Now in Hard Currency
By Elio Delgado Valdes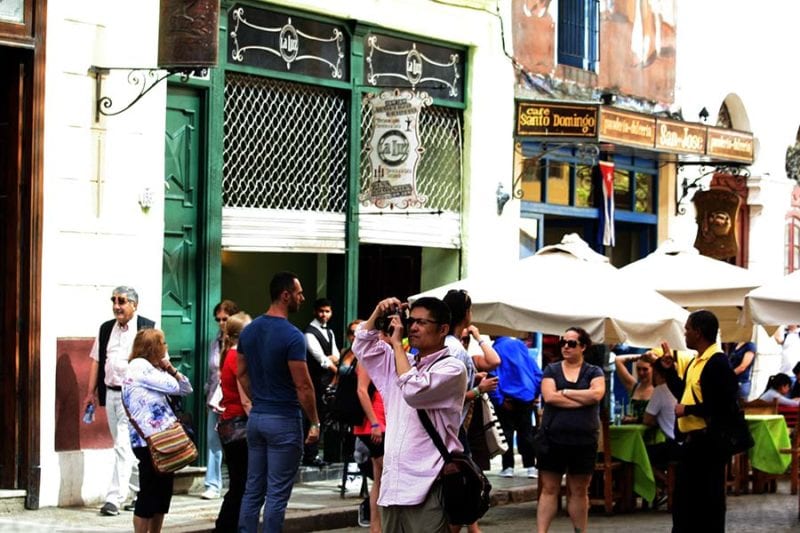 HAVANA TIMES — La Luz Cafe, located on Obispo Street, near the Hotel Ambos Mundos in Old Havana, closed its doors to the public in December. It was the only place left in the area which offered  these kinds of services in regular Cuban pesos (CUP).
Workers from Havana's City Historian Office, passers by and people taking part in scientific events at the San Geronimo University in Havana, or those attending the Grandparents Association used to go there and have a good cup of coffee, which used to cost 1 CUP (0.04 USD), or to eat a ham sandwich, pastry or tuna, while others used to go to have lunch.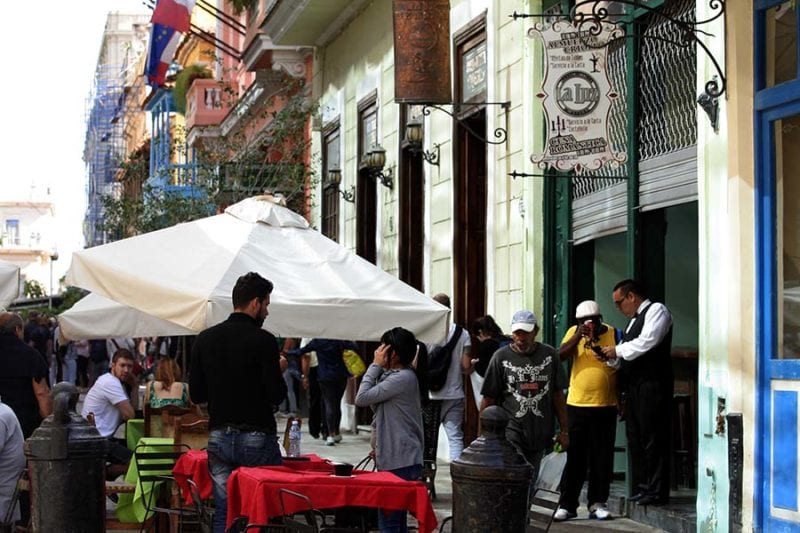 In January, the cafe reopened its doors and it had been completely transformed. There were napkins, tables outside, parasols, and to everybody's surprise, everything on the menu was in CUC (the other hard currency we have here), so now it's delicious coffee, every Cuban's weakness, costs 0.75 CUC (equivalent to 18 CUP, more than many Cubans earn in a day).
Establishments like these that used to be under the Havana Historian Offic's company Habanguanex are now controlled by the Revolutionary Armed Forces (FAR), revealing once again their complete lack of respect for the Cuban people.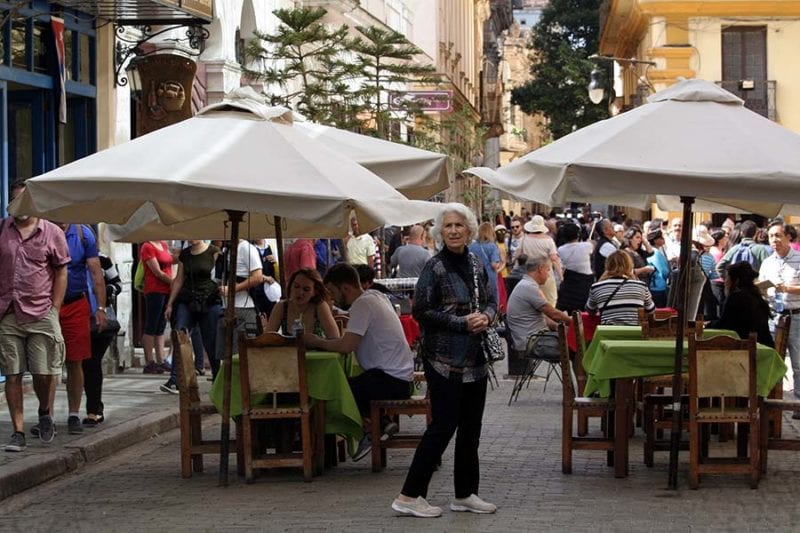 Click on the thumbnails below to view all the photos in this gallery. On your PC or laptop, you can use the directional arrows on the keyboard to move within the gallery. On cell phones use the keys on the screen.