Ortega Calls March to Support His Government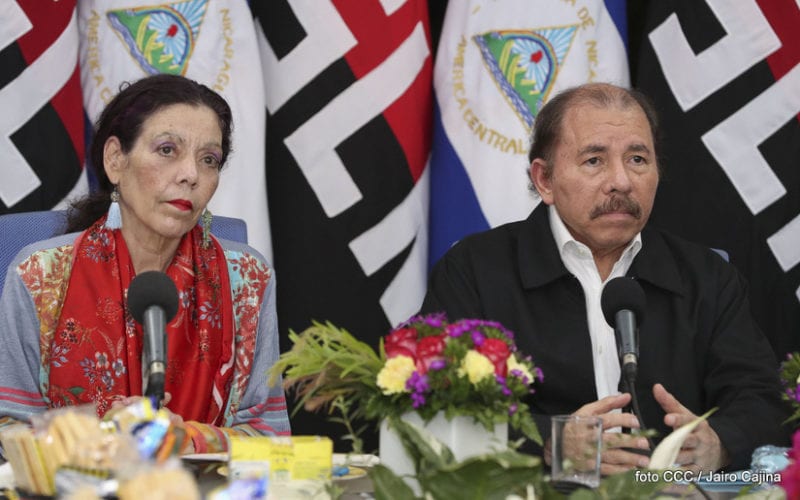 HAVANA TIMES – The Nicaraguan government called for a march on Monday in support of the president, Daniel Ortega, after the massive opposition demonstration on Saturday, after 11 days of protests that led to violence and dozens of deaths, reported dpa news.
Ortega and his wife and VP, Rosario Murillo, want to show they still have large-scale support, despite the sudden turn of events led by students showing a crack in what they thought was a docile population that loved them.
Under the slogan "For peace and dialogue, everyone with Daniel" the Sandinista government march tomorrow in Managua aims to be a show of strength of the Sandinista National Liberation Front (FSLN), in power for 11 uninterrupted years, two days after the massive demonstration on Saturday staged by the Catholic Church in Managua and other cities.
The protesters on Saturday called for the president to resign and for an end of the repression, in reference to the highly criticized police and Sandinista youth attacks against on the university students who began their protest against a reform of the social security system that imposed a tax on pension for retirees and higher worker and business quotas.
Other sectors of society joined in and raised the tone of the demands to include greater freedoms and citizen rights.
Faced with outrage over so much violence, Daniel Ortega backtracked and repealed the reforms to social security, but failed to stop the wave of dissatisfaction that has shaken the country unprecedented in recent decades.
The clashes between police and students left dozens of deaths, still being added up, and an even greater number of injured, while the Government has only recognized ten dead. Vigils have been held almost daily for those murdered.
At the height of the clashes a week ago, Ortega called for a dialogue with the mediation of the bishops of the Episcopal Conference of Nicaragua, whose date, agenda and participants are still undefined.
On the other hand, US journalist Tim Rogers denounced today in the newspaper La Prensa "direct" threats that put in danger his life on the part of Sandinista groups and forced him to leave the country.