Ortega Transfers 50 Political Prisoners to House Arrest after Talks Collapse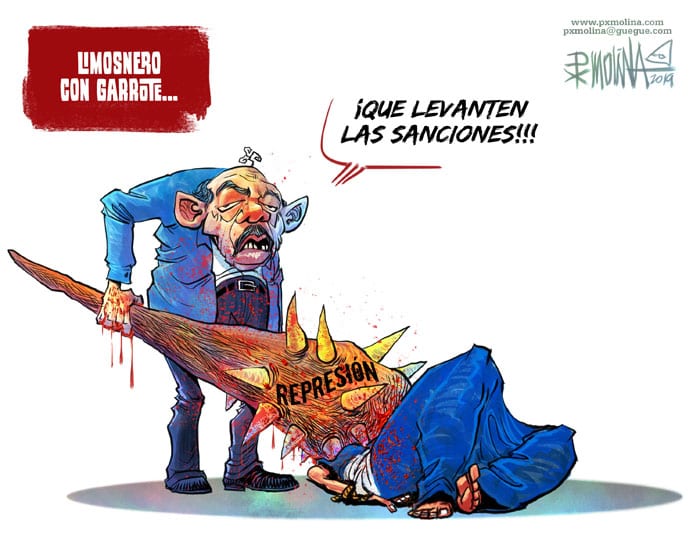 HAVANA TIMES – Nicaragua's government on Friday announced the release of 50 political prisoners to a supervised house arrest, two days after its talks with the opposition were suspended, reported dpa news.
According to the Inter-American Human Rights Organization list documenting 800+ political prisoners, around 200 are now under house arrest without civic rights.
The government published a list of the names of those taken in the early morning to their homes. They had been jailed on charges of endangering public security and terrorism after participating in anti-government protests last year.
The inmates' families confirmed their release, El Nuevo Diario reported.
The government had earlier released more than 150 inmates to house arrest just before and after relaunching its talks with the opposition in late February.
Many of these and their families are facing constant harassment and threats from paramilitaries and police at their homes. Some have received death threats on social media and graffiti calling for their killing painted on their houses.
The Civic Alliance opposition reminds the government that it signed an agreement to release all of the political prisoners and annul their legal proceedings, cleaning their police records.
The Central American country has been in turmoil since April 18, 2018, when protests erupted against a social security reform.
After the government's deadly repression of the protests, The demonstrations then widened their call to demand the resignation of President Daniel Ortega. Hundreds have been killed and thousands injured as the government has cracked down and attacked demonstrators. Tens of thousands who had voiced their opinions against the government or participated in protest activities were forced into exile.
A week ago, the government agreed to restore protest rights and to disarm pro-government armed groups.
However, Ortega's police and paramilitaries have nevertheless continued attacking protests, and the talks were suspended after the negotiating parties failed to meet a Wednesday April 3rd deadline to reach a comprehensive agreement.
President since 2007, Ortega already held the office between 1985 and 1990, and coordinated a Junta of National Reconstruction between 1979 and 1985.
Critics, including national and international human rights organizations, accuse the 73-year-old former leftist guerrilla of corruption and of eroding democracy and human rights in the Central American country.