Ortega Warns Businesses Not to Support National Strikes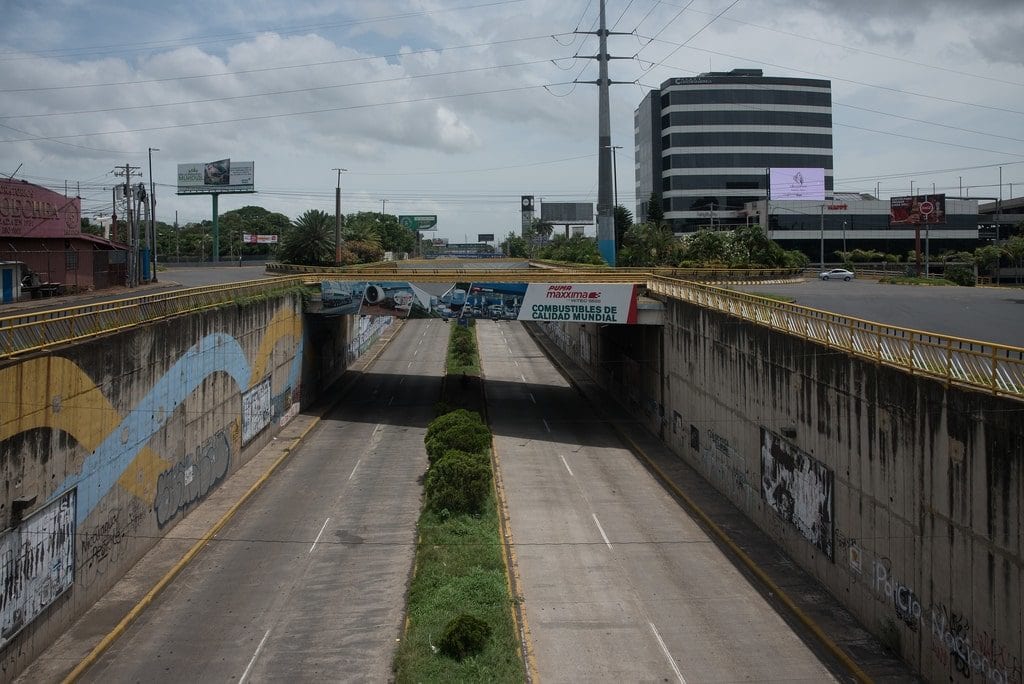 "We are going to send the police so that (businesses) keep their doors open, to provide them with security," warned Ortega.
HAVANA TIMES – Nicaraguan president, Daniel Ortega, called on business people not to join another national strike because the economy is "seriously wounded," due to the socio-political crisis in the country that has already left hundreds dead since last April.
During a rally of supporters, the ruler announced that he will send police officers to safeguard businesses that open their doors during a new national strike. Because, according to Ortega, private companies allege that they close for security reasons after receiving threats that their premises will be burned.
"We are going to send the police so that (businesses) keep their doors open, so that (police presence) will give them the security that no one is going to burn their stores," he stated.
On September 7th, Nicaraguans held their third national strike against the government since the socio-political crisis began last April.
According to Ortega, business people "concoct" threats against their businesses to justify closing and thus join the national strikes. So I tell them that I will take them at their word and send police.
"If they want now to play with economic terrorism, then we are going to help them keep their stores open," he asserted.
According to the president, businessmen "are in the same little game" as when the opposition blocked all roads in different municipalities of Nicaragua, between May and July, and that were forcibly removed by the government.
"Everything has its limits and the roadblocks had their limit. Now they got into playing with the economy and to play with the economy is to play with fire and that has its limits," he warned.
Ortega urged entrepreneurs to reflect and not to continue "the little game" of not opening their businesses, using the arguments that they have been threatened.
"The appeal that I make to them is to be responsible, and not to continue playing, not to come up with the story that they close because they are threatened," he said.
Likewise, Ortega urged the private sector to make an effort to reactivate the economy, "regardless of the threats that exist from the Yanqui," in reference to the United States where a law is promoted, known as the Nica Act, which would freeze loans to Nicaragua until the country holds free elections.
Ortega acknowledged that Nicaragua's economy is "seriously wounded" and blames it on the "coup-mongers", terminology used by the Executive to refer to those who demonstrate against the government.
Additionally, he reaffirmed that he will not move up the elections scheduled for November 2021, as different leaders and organizations have proposed to get out of the crisis, saying "it is through the votes that governments are changed in Nicaragua, not by a coup d'état." [Ortega recently said he may even seek another reelection.]
The Central Bank reduced its forecast for economic growth this year from 4.5 to 1 percent as a result of the socio-political crisis.
Nicaragua is experiencing a social and political crisis that has generated several protests against the government of Daniel Ortega and at least 322 deaths, according to national and international human rights organizations, while the Executive estimated this Saturday in 199 the deceased.
The Office of the High Commissioner for Human Rights of the United Nations (ACNUDH) holds the government responsible for "more than 300 dead," as well as extrajudicial executions, torture, obstruction of medical care, arbitrary detentions, kidnappings and sexual violence.
In an interview with EFE in Managua, Ortega denied that he suppressed the protests with repression. He said that he did not feel responsible for the deaths in the streets during the last few months and blamed the United States and drug traffickers of financing, supporting and arming violent groups.