Ortega's Police Kidnap 6 Young People in Jinotega, Nicaragua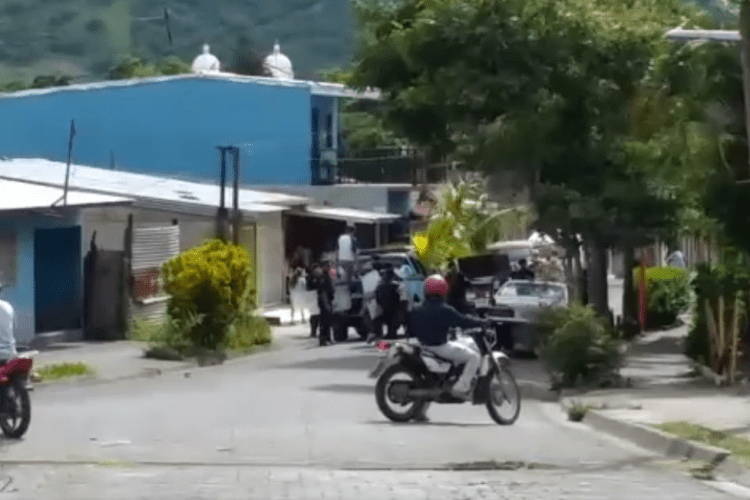 Prior to the one year-commemoration of the government's attack on Barrio Sandino in Jinotega
The citizens were later transferred to the Jinotega police station and subsequently released, reported the city's Civic Alliance.
By Lidia López and Luis Eduardo Martínez (La Prensa)

HAVANA TIMES – Six young people from the self-organized protest movement were kidnapped by the Ortega police on Wednesday afternoon in Jinotega, when a patrol intercepted them on their way to the Our Lady of the Angels church, where they intended to take part in a memorial mass for three people killed a year ago as part of the regime's "Operation Clean-up" across the country.
Those arrested were later transferred to the Jinotega police station. Later in the day they were all released, according to Jinotega's Civic Alliance for Justice and Democracy. The detainees were identified as Lazaro Martín Valle, Omar Eliud Mairena Valle, Jordan Alexander Picado Palma, Aaron González Solis, Yaser Janiel Zelaya Gomez and Cristopher Ubeda, who was released shortly after his arrest.
"They were heading to the anniversary mass of our fallen and were kidnapped by the Sandinista guard," according to the accusation made on social media by the April 19 Movement of Jinotega. The uniformed officers also beat a 12-year-old boy who was with the young people.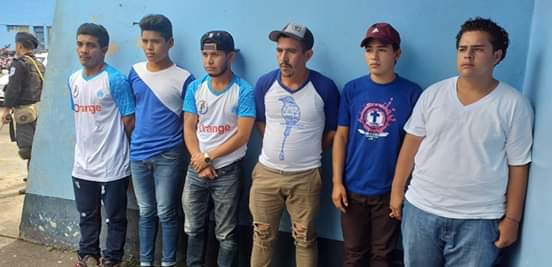 The mass was celebrated by Father Arsenio Medina to mark the first anniversary of the murders of Leyting Chavarría Pérez, 16; Bryan Odonel Picado, 21; and Jose Benito Rodriguez Gonzalez, 34, all murdered by the Ortega regime on July 24, 2018 in Barrio Sandino, Jinotega.
The mass, scheduled for 3 pm, took place under police siege. Beginning early that morning, the police were patrolling the main streets of Jinotega and Barrio Sandino, a year to the day since the attack by paramilitaries which led to those 3 dead and more than 20 injured.
Once the mass was over, those present remembered the victims of state repression, calling out their names and demanding justice. Yelba Chavarría, Leyting's aunt, thanked the attendees.
"Thank you for joining us under what I can only call these horrible circumstances… he was not into politics, he didn't understand politics, he simply saw that kids were being killed, that elderly people were being attacked, and he had the courage to stand up."
His aunt also said that she had asked him one day, 'Leyting, why do you fight?' And he responded, "Auntie, I can't just watch them killing people, like they killed Patito (the nickname for 12-year-old Abraham Antonio Castro Jarqun, murdered on July 8th in Barrio Sandino)." I told him, "you are not God, you cannot fix this', and he replied, 'but if we stay silent, they will kill us all".