Paramilitary who Killed Brazilian Med Student Set Free in Nicaragua
Judges wipe clean the criminal record of Pierson Gutierrez Solis.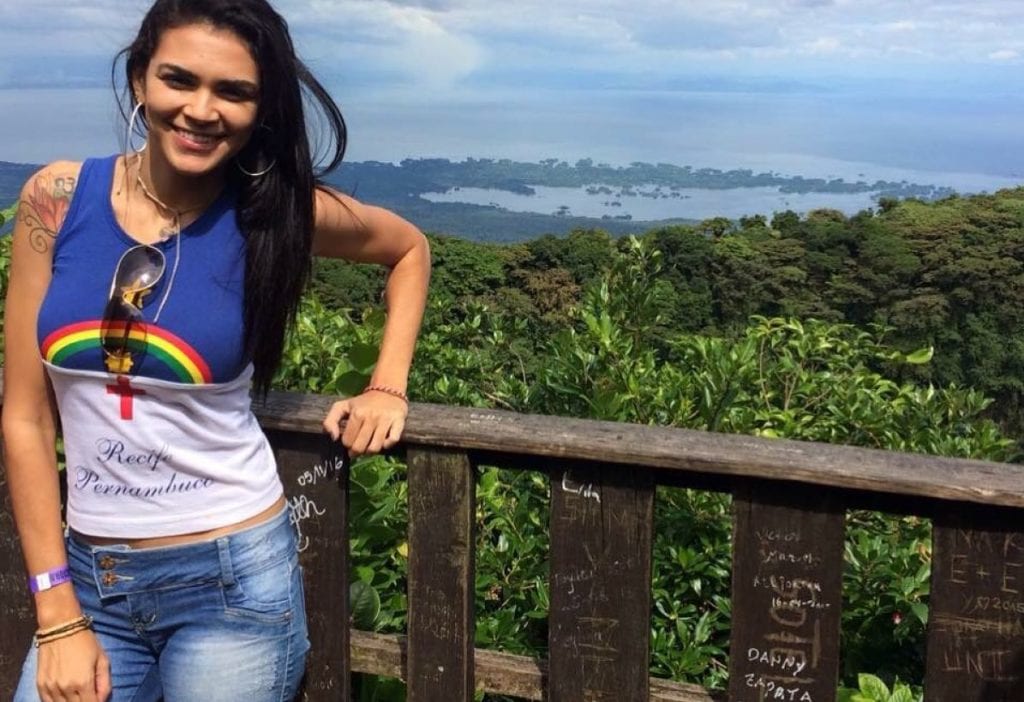 Diplomatic sources warn that the Brazilian government will strongly protest the release of the murderer
HAVANA TIMES – As if rubbing salt in an open wound, an Appeals Court judge in Managua ordered the release on Tuesday of paramilitary Pierson Gutierrez Solis, who exactly a year ago murdered the fifth-year Brazilian medical student Rayneia Lima.
The magistrates, who strictly obey orders from the Ortega dictatorship, based their decision on the self-Amnesty Law passed on June 8th, widely criticized precisely for promoting impunity for those responsible for the police and paramilitary massacre ordered by the Government since April 2018, in which at least 326 persons were killed.
The resolution was signed by magistrates Angela Davila Navarrete, Rosa Argentina Solis and Octavio Rothschuh Andino. The legal document also orders to wipe clean the criminal record of Gutierrez Solis.
Lima was murdered on the night of July 23, 2018, when she was returning to her house. The student was attacked on the street that connects the Suburban Track and the American School.
The 31-year-old left her shift at the Carlos Roberto Huembes hospital and joined the farewell of a friend. At the party was her boyfriend, Harnet Lara Moraga. Both decided to return home. Each one in their own car. When she passed through Lomas de Monserrat, the paramilitaries opened fire. It is not entirely clear if the hooded men forced her to stop or fired immediately. The truth is that after shooting her, the paramilitaries disappeared from the security perimeter of Albanisa, the Venezuelan-Nicaraguan conglomerate under Ortega.
Given the pressure of the Brazilian Government after the crime, the police issued a press release on July 24, saying the crime was committed by "a private security guard." However, it later changed the version claiming that the 42-year-old Gutierrez Solis had committed the murder.
Gutierrez was a soldier in the Nicaraguan Army until August 2009. Confidencial learned that Gutiérrez Solís is a militant of the Sandinista Front and worked in the security corps of Albanisa and the Nicaraguan Petroleum Company (Petronic), also under the wing of the Ortega/Murillo family.
Gutierrez Solis was sentenced to 15 years for the murder of the young woman, mostly due to the diplomatic pressure exerted by the Brazilian government, which at that time recalled its ambassador for consultations.
Now, diplomatic sources told us that Brazil may protest the release of the paramilitary. "If the Government of Michel Temer called his ambassador for consultations that time, something that is serious in diplomatic terms, we can only imagine what the Government of Jair Bolsonaro, who opposes Ortega, will do," noted the source.