Placido Domingo Ready to Sing for Cuba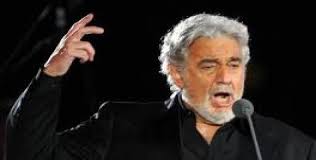 HAVANA TIMES – The famous Spanish tenor Placido Domingo, 75, comes to Cuba this week for a unique concert on Saturday, November 26 at 8:30 pm at the Havana Grand Theater, announced the National Council of the Performing Arts on Monday.
This is the first time that Domingo will perform on the island.
The planned program contains pieces by Gonzalo Roig and Ernesto Lecuona, two of Cuba's most important composers and musicians in the 20th century, informed the official Cubadebate website.
With interest in the concert expected to far exceed seating capacity, the Ministry of Culture and the Performing Arts Council plan to locate several large screens outside the theater to project the concert live.
The National Symphony Orchestra of Cuba, under the direction of Eugene Kohn (USA), will accompany Domingo, as well as the Puerto Rican soprano Ana María Martínez, who will also appear on stage, noted Cubadebate.