Police Citation Issued to Nicaraguan Teacher Sparks Protest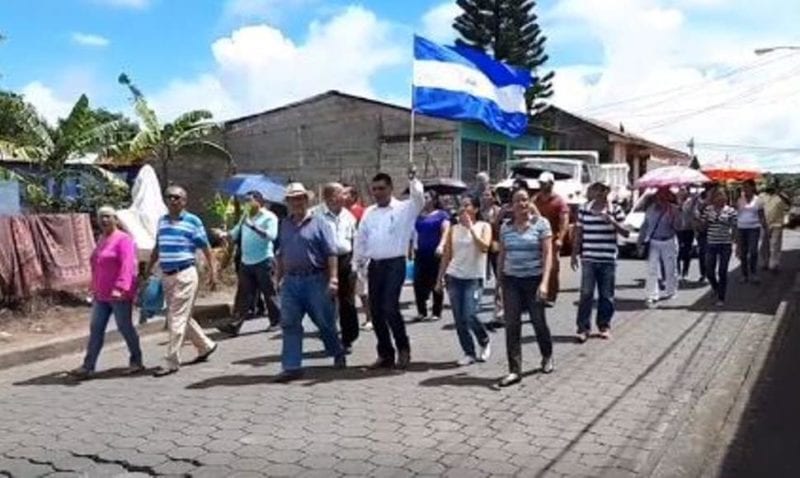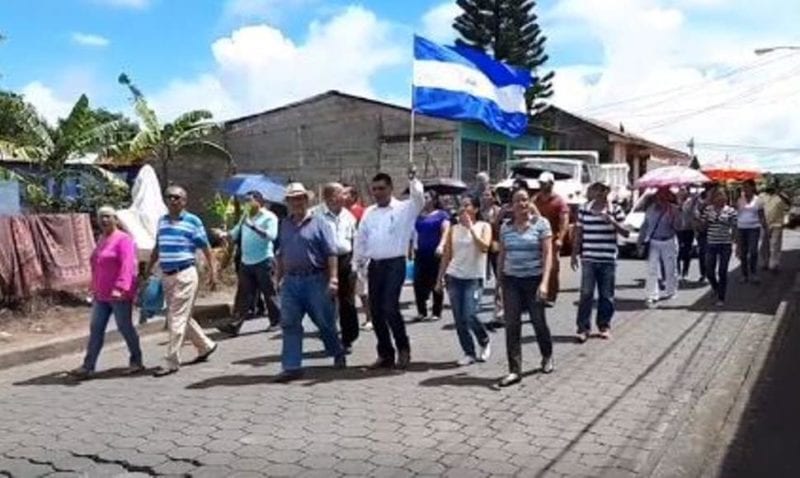 "They asked him insistently: "Who is the person organizing the (protest) caravans?" the teacher reveals following his police interrogation.
HAVANA TIMES – A citation ordering teacher Humberto Hernandez to appear at the Camoapa police station turned into a well-attended march against the local government last Saturday, October 27. The spontaneous demonstration was organized independently, amid a socio-political crisis in Nicaragua that has left hundreds dead.
The teacher received the citation from the police on Thursday, after having circled the area on a motorcycle with a Nicaraguan flag. This Saturday he appeared at the Camoapa Police Station to be interrogated regarding the protest against the government. Camoapa is a small city of under 50,000 in the geographic center of Nicaragua.
Hernandez headed for his appointment on foot and with the same flag in hand. Seeing this, dozens of Camoapa residents decided to follow him, and soon what had been a symbolic show of support for the teacher became a crowded protest against the government, which included slogans against President Daniel Ortega.
Before going to his appointment, Hernandez had said that he wasn't sure if he'd be arrested. He says he carried the flag to the police station because he thought it would be confiscated; in the end, that didn't occur.
"They asked insistently about who was organizing the (protest) caravans. They didn't say anything to me about the flag," stated Hernandez when he left the interrogation session.
The police citation occurred in the context of a crisis that has left at least 325 confirmed deaths, although the Ortega government only recognizes 199 victims. The government has derived this number from a list whose contents haven't been revealed.
The protests against Ortega and his wife, Vice President Rosario Murillo, began last April 18 over proposed reforms to Social Security that were later withdrawn. As the government repression rapidly turned violent, with a growing death toll among those demonstrating, the protest turned into a demand for the ruler's departure.
Human rights organizations have reported that at least 558 people are currently in jail as political prisoners for protesting in Nicaragua; some 200 of them, according to the government, have already been classified as "terrorists" or "plotters of a coup d'état.
The office of the United Nations High Commissioner for Human Rights and the Inter-American Commission for Human Rights have stated that the government is responsible for "over 300 deaths" as well as extra-judicial executions, tortures, obstruction of medical attention, arbitrary detentions, abductions and sexual violence, among other human rights violations. Ortega has refused to accept these accusations and maintains that the crisis was a coup attempt against his government.