Political Motives in the Trial of Cuban Alina Barbara Lopez
says the organization Prisoners Defenders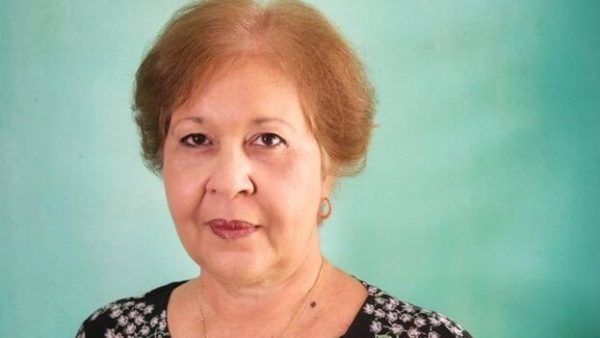 The trial begins the day after Cuba undergoes the Universal Periodic Review of the UN Human Rights Council
HAVANA TIMES – The organization Prisoners Defenders denounced on Tuesday that the trial against Cuban intellectual Alina Barbara Lopez, accused of an alleged crime of disobedience, has "political motivations," and said that "the final objective" of the trial is to "repress the exercise of rights and freedoms."
The trial will begin on November 16, a day after Cuba undergoes the Universal Periodic Review (UPR), a mechanism of the UN Human Rights Council.
In a statement, the NGO – based in Madrid – considered López a "victim of conscience" and described the written accusation of the Cuban Prosecutor's Office, to which it had access, as "false."
The professor, who defines herself as a socialist, was arrested last June after refusing to attend a police appointment because, she said, she did not have the legal obligation as there was no open judicial process against her.
Last year, López had already managed to suspend a similar appointment after filing a formal complaint with the Prosecutor's Office.
"(López) remained in custody for more than 12 hours without criminal justification. She was accused of alleged disobedience for not attending the previous day's summons and resisting detention, a false accusation that many people witnessed, and was placed under a precautionary measure of home detention under threats by order of the Prosecutor's Office without any judicial protection," denounced Prisoners Defenders.
Subsequently, the crime of resistance was dismissed. However, it involves precautionary measures such as house arrest and a ban on movements, according to the NGO.
In the order of the Prosecutor's Office she is pointed out for being "linked to the enemy press project La Joven Cuba, where she served as a writer and coordinator. Her association was marked from its beginning by a hypercritical language from the harmful perspective towards government management, denigrating and discrediting the achievements of the Revolution."
In an interview with EFE in April, López maintained that her country "is at the final moment of a model of political, social and economic conception" and said that she did not believe it was "capable of reform under these conditions."
Prisoners Defenders censored the high representative of the European Union for Foreign Affairs and Security Policy, Josep Borrell, for meeting with López during his visit to the Island at the end of May without making their meeting public.
The denunciation joins that of more than a dozen organizations that have already sued the Cuban authorities to annul the judicial process against the teacher.
The left-wing dissident organization CubaxCuba also called for the closure of the process and an end to the harassment of the activist. "Unfortunately, the intellectual is not the only one on the Island who suffers the violation of her rights. Also for political reasons, hundreds of citizens serve long sentences; others suffer discrimination, harassment and other forms of intimidation and punishment, while dozens have had to go into exile fleeing various forms of state violence," the organization said.
Translated by Regina Anavy for Translating Cuba