Price Gouging in Havana after Irma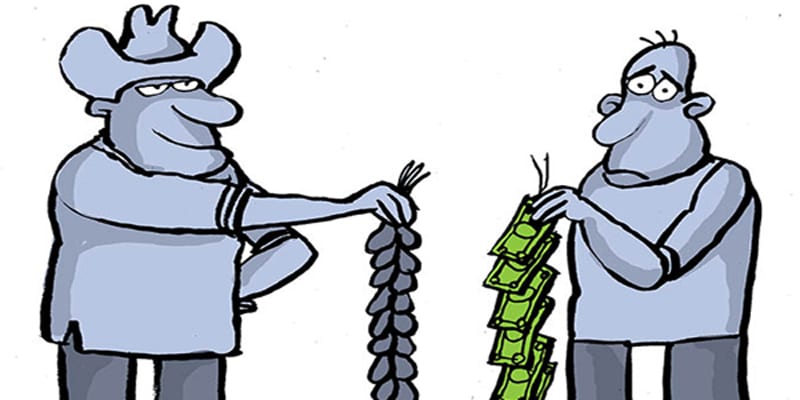 HAVANA TIMES – These days I feel like I was living in Europe. I just bought one mango and half green at that, for the equivalent to US $2 at the market at B and 19th Streets in Vedado and street vendors in my neighborhood raised the price of a strand of onions to $8.
Undoubtedly, the passage of hurricane Irma is an excellent time to speculate, raising food prices in the face of the greater need of the population. This trend will continue to rise as long as the lost crops do not reach the markets.
People can accept suffering the blind assaults of nature but it seems excessive that afterwards they are also forced to undergo the crude laws of the market, especially when these laws protect a merchant that is dedicated to the buying and resale of crops.
I know a "peasant" who "works" buying onions during the harvest from the real peasants, stores them in a giant refrigerator that he built on his small farm and resells them when the season passes for 10 times higher.
Following the passage of Hurricane Katrina (2005) even the United States, champion of the free market, intervened "placing price ceilings on food and building materials, among other things because of some business people didn't show solidarity with their fellow men and women."
So what happens in Cuba? Prices of basic food products in government supermarkets are still taxed at 240%, and resellers marketing products from the countryside, are trying to multiply their profits at the expense of people's suffering.