Punishment on Cuban Musician Lifted
says Silvio Rodriguez on his blog Segundo Cita
By Circles Robinson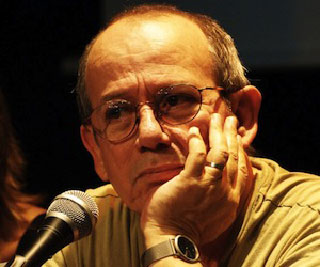 HAVANA TIMES — Cuban trova icon Silvio Rodriguez published a short news item this afternoon announcing that the banning of musician Roberto Carcasses from Cuban stages has been lifted.
The news comes just over 24 hours since Carcasses informed that a government official had told him he wouldn't be welcome anymore at any cultural venue in the country.
Silvio had posted a blog entry calling Carcasses "tactless" for choosing an event last Thursday for the Cuban Five to make his demands for greater citizen rights. However, he also criticized the authorities for punishing him for exercising his right to offer an opinion.
He called it "hideous" that the authorities could use the cause of the Cuban Five as a pretext for an act of repression.
The news item appearing on Silvio Rodriguez's blog Segundo Cita states that "authorities of the Ministry of Culture met [again] today with Robertico Carcasses and the talks were so positive that they decided to lift the punishment."
There has been no mention in the Cuban media of the incident from the beginning, neither reporting what Carcasses said on national TV or the sanction handed out in reprisal.
See this related post: Roberto Carcasses Responds to Banning from Cuban Stages