Raul Castro Addresses Cuba's Youth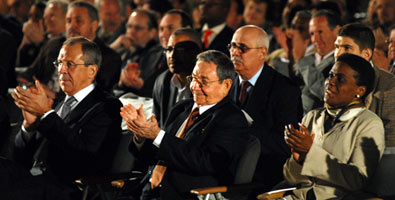 HAVANA TIMES, April 4 — Cuba's President Raul Castro will make the closing speech today at the 9th Congress of the Young Communist League (UJC) in Havana.
Some 800 delegates from around the country are discussing the role of their organization, the Communist Party's youth organization, in Cuban society.
Castro's speech will be broadcast at 6:30 p.m. local time Sunday on Cuban TV and radio and for people outside the country on Cubavision International, announced the local press on Sunday morning.
Havana Times will publish Raul Castro's speech as soon as a transcription is available.