Raul Castro and Obama Talk by Phone Before the Pope's Visit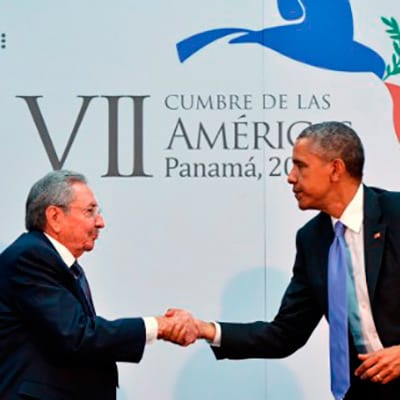 HAVANA TIMES — Cuban President Raul Castro spoke on Thursday afternoon by telephone with his US counterpart, Barack Obama, just hours before Pope Francisco starts a historic visit to the island, reported dpa news.
The Cuban Foreign Ministry reports that the leaders discussed the journey of Francis, who arrives in Cuba on Saturday and departs for the United States next Tuesday. Little was revealed of the specific content of their conversation.
This phone chat is the first conversation between Obama and Castro since the two presidents met for the first time in April in Panama. The governments of Washington and the United States resumed diplomatic relations on July 20, 2015, after 54 years of rupture.
Obama and Castro "exchanged views on the steps taken since their meeting held in Panama in the framework of the Summit of the Americas," noted the Cuban Foreign Ministry.
"They also discussed the forthcoming visit of His Holiness Pope Francisco to Cuba and the United States, recognizing his contribution to the beginning of a new stage in relations between the two countries," adds the text.
Francisco's visit to both countries generates great political expectations, as the pope is considered a key mediator in the historic bilateral approach.
Both Obama and Castro explicitly thanked the Argentine pontiff when they made their surprise announcements on December 17, 2014, of the resuming of relations.
Francisco, the third pope to visit Cuba since 1998, arrives on Saturday for a four-day visit to the island. Today, a few hours before he left the Vatican, the United States announced new measures to relax portions of the economic and trade embargo imposed on the Caribbean country since the 60s.