Raul Castro Elated with Events in Venezuela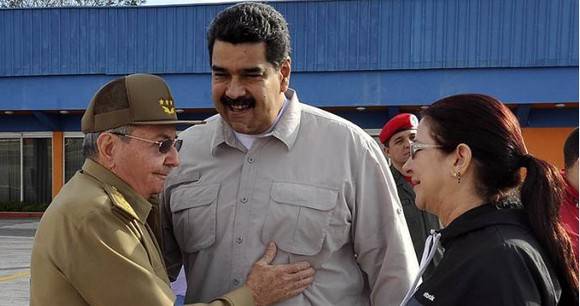 HAVANA TIMES – Cuban President Raul Castro expressed today his "immense revolutionary jubilation" over the results of the past elections to the National Constituent Assembly in Venezuela, local media reported.
"Undoubtedly, this process represents a valuable lesson that makes Venezuela a symbol for our continent," the Cuban leader said in a letter to his Venezuelan counterpart, Nicolas Maduro.
Raul Castro said the election of the Constituent Assembly demonstrates the "popular support" in a "clear and emphatic" way "to the legacy of El Libertador Simon Bolívar and President Hugo Chavez."
"Experience shows that each act of terror raises the morale of the people, each aggression makes it stronger, each blow strengthens unity," Castro said in his letter dated Aug. 6 but not previously broadcast in state media.
The Cuban president warns Nicolas Maduro that as a result of the holding of the elections to the Constituent Assembly "will come days of strong struggle, of international harassment, blockades, limitations."
"You can count on Cubans in the front row of militant solidarity and more committed to your cause," writes Castro.
Last Friday the Constituent Assembly was sworn in with the rejection of a large part of the international community.
The 545 elected members, all Maduro supporters, will draft a new Constitution.