Raul Castro Returns to Cuba from Uruguay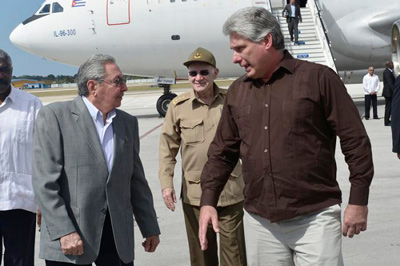 HAVANA TIMES — General/President Raúl Castro returned to Cuba on Tuesday after a three-day visit to Uruguay for the inauguration of Tabare Vazquez, who returns to the presidency in the South American country.
Castro was welcomed home by First Vice President Miguel Diaz-Canel and other government ministers, reported the official Granma newspaper.
While in Uruguay for the first time, Raul Castro met with Vazquez (who was president from 2005 to 2010) and other leaders of the Frente Amplio governing coalition.
During his absence from Cuba, former president Fidel Castro was in the headlines over his reunion with the Cuban Five, 73 days after the final three's return to the island.