Raul Castro Skips the Summit of the Americas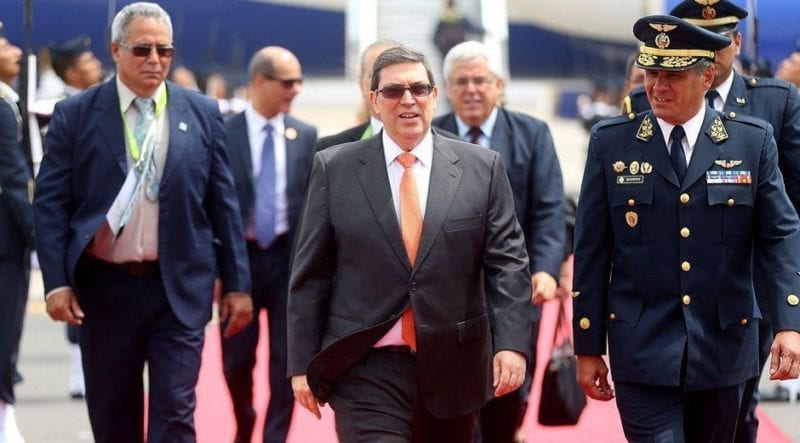 HAVANA TIMES – Cuban President Raul Castro decided not to attend the Summit of the Americas that begins today in Lima, Peru and instead the delegation representing the island is led by his Foreign Minister Bruno Rodríguez, reported dpa news.
Presidents Trump and Maduro of the United States and Venezuela also stayed home.
The Cuban Foreign Minister arrived at Lima at noon to head a delegation that also includes Foreign Trade Minister Rodrigo Malmierca, noted the Cuban Foreign Ministry.
The presence of the Cuban president was uncertain, since the authorities had not announced the official delegation for the summit.
In the lead up to the regional event, many speculated that Castro would attend since it is the last one he could go to as president, since he leaves office on April 19th.
In Panama 2015, Cuba participated for the first time in a Summit of the Americas, after 21 years of exclusion. The photograph of his handshake with his US counterpart Barack Obama was left for history.
Cuba's participation in the Panama meeting had been a demand from many countries during the meeting held by the leaders of the region in 2009 in Trinidad and Tobago.
That regional panorama in Panama was more favorable to the Cuban government, which was experiencing the beginning of the thaw with the United States after decades of confrontation. Now with Donald Trump in the White House put a brake on the rapprochement process.
The absence of Raul Castro marks a lower profile to the importance given by the Cuban authorities to the Lima Summit.