Red Sox and Orioles Consider Exhibition Games in Cuba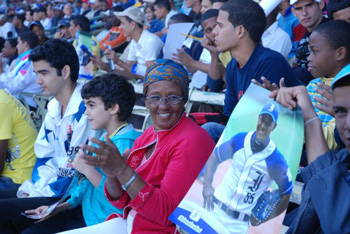 HAVANA TIMES — The Boston Red Sox are discussing the possibility of playing an exhibition game in Cuba this spring, a source involved in the talks told ESPN.
So far no concrete plans for a game are set, as the Red Sox are making sure that all parties –the Major League Baseball Players Association and the respective governments- are all in agreement for a game to take place on the island.
Also the Baltimore Orioles, who played against the Cuban national team at the Latin American Stadium in Havana 15 years ago and subsequently received the Cubans at Camden Yards, are also interested in participating in an exhibition in Cuba this spring.