Released Rural Leaders Receive Hero's Welcome in Nueva Guinea, Nicaragua
Nearly a year after being detained, falsely accused of crimes, and imprisoned, the rural leaders returned home to Nueva Guinea where they attended a Mass to give thanks for their release.
By Roy Moncada (La Prensa)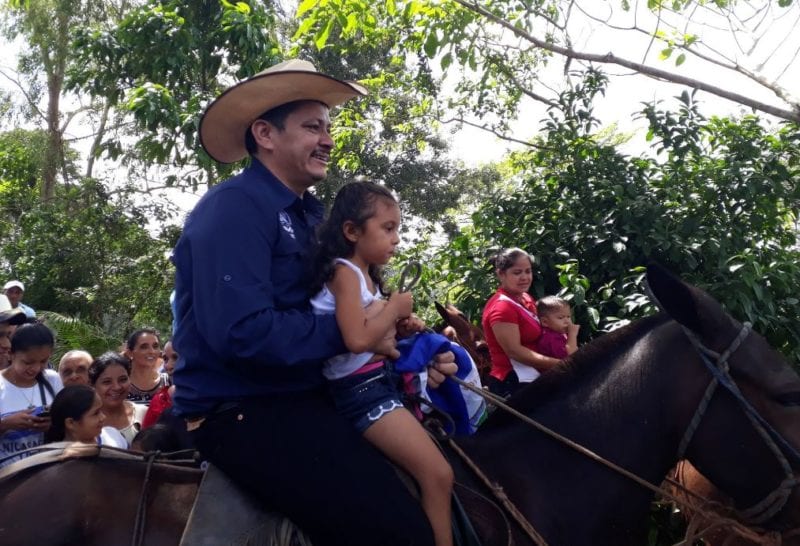 HAVANA TIMES – They were received as heroes. Medardo Mairena, Pedro Mena and Lener Fonseca, farm leaders and former political prisoners of the Ortega-Murillo regime, were welcomed home with open arms this past Friday, July 5, when they returned to their community of La Union in Nueva Guinea to participate in a Mass dedicated to them. The celebration overflowed with worshippers wanting to embrace them.
The three leaders appeared content with the support and appreciation shown for them in La Union, located 308 kilometers southeast of Managua. When the ceremony was finished, they mounted horses and, accompanied by the crowd, rode to the home of Mairena's mother to share an afternoon gathering with all. During this event, they made a public commitment to continue in the civic struggle.
Regime imposed a draconian sentence
Mairena was originally sentenced to 216 years in prison. On Friday, he told the farm community, who were chanting his name under a baking sun, that he wouldn't give up on peaceful protest against the rulers.
"No one is going to tell us stories about the suffering of our brothers who are still in jail. We won't rest until they're freed. No one's going to tell us stories about how their families are suffering. We won't rest, and we won't abandon them. Tell them that we've taken on a very large challenge; we all know that there are many who offered their lives to see Nicaragua free, to defend these lands where we can live. Clearly, we have to continue the fight," declared Mairena energetically.
The three rural leaders were released on June 11. However, this past Friday was Mairena's first visit back to the community where he was born and where, for over six years, he led protests against the regime and their disastrous plan for an inter-oceanic canal. Since getting out of prison, Mairena had remained in Managua.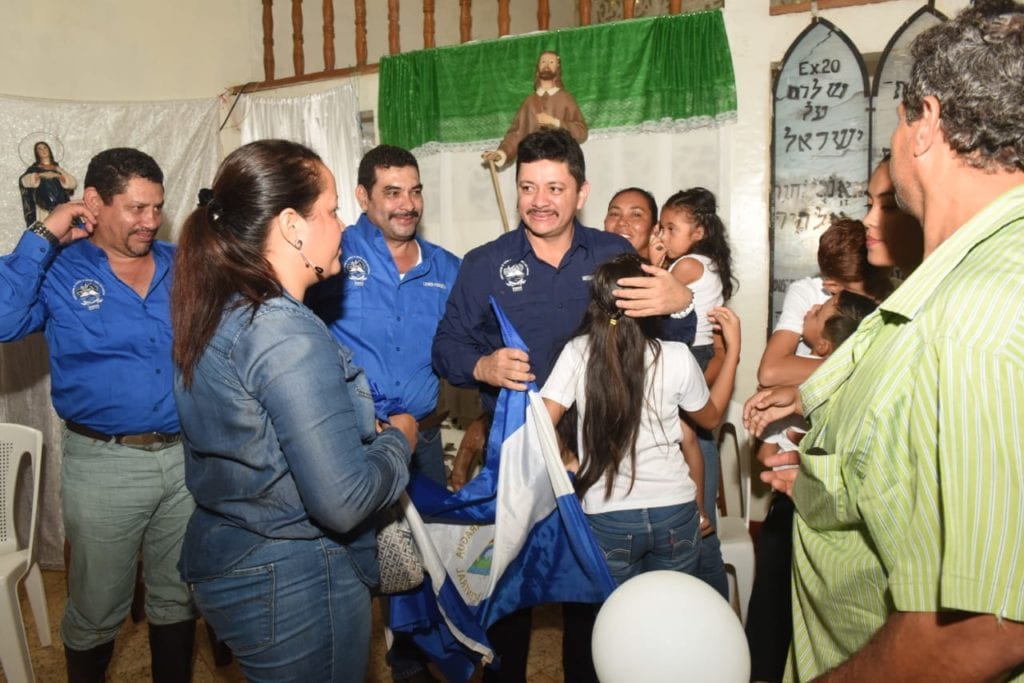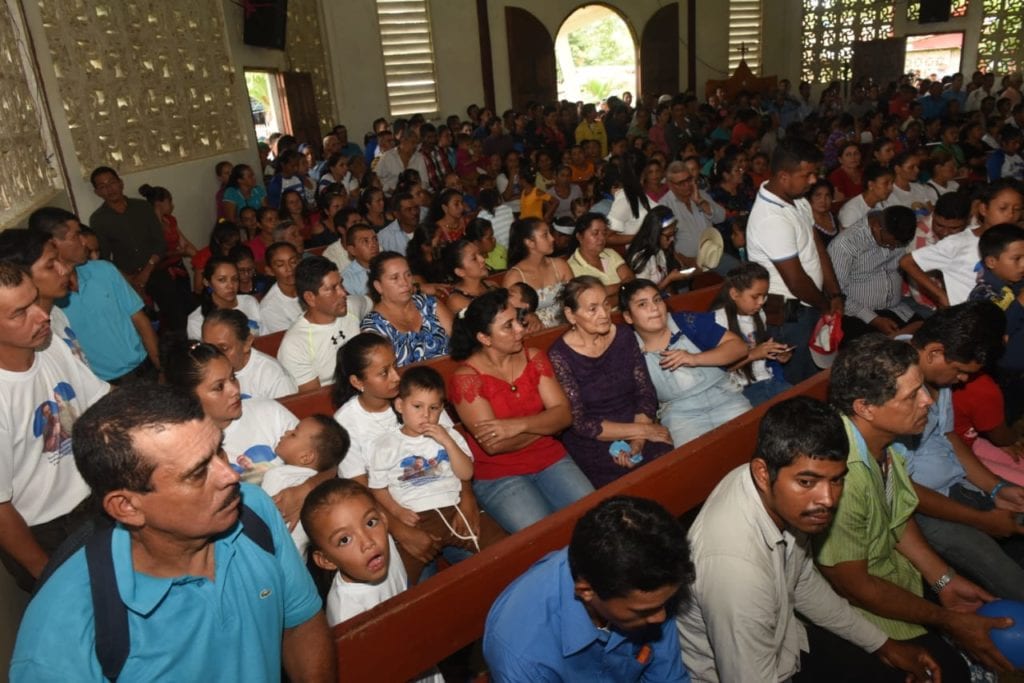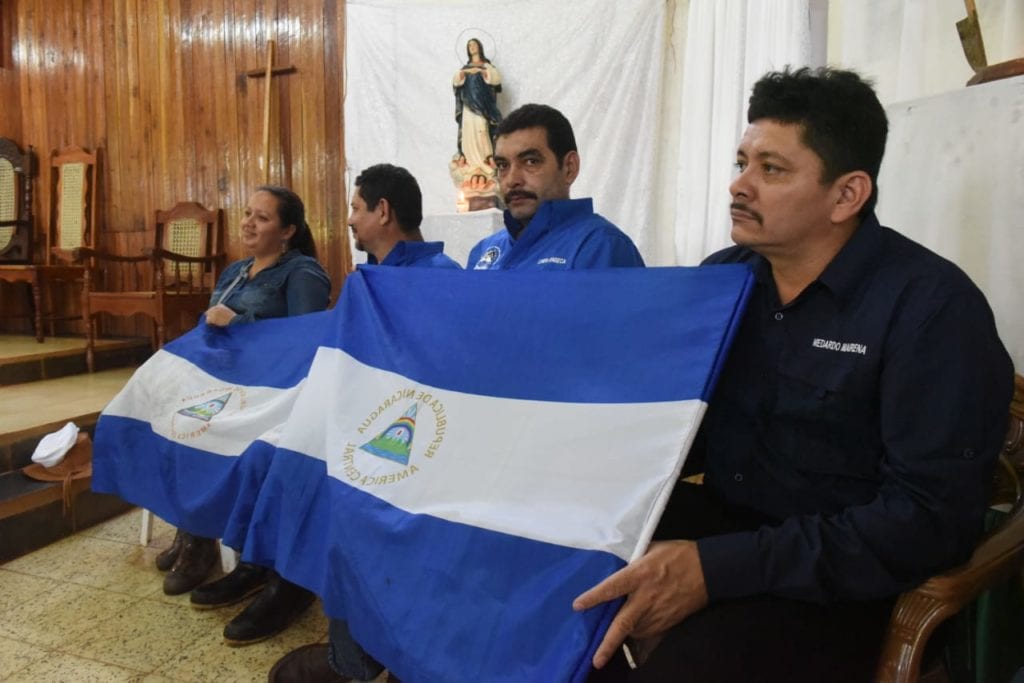 The farm people are strong
Lener Fonseca also addressed the rural crowd, saying that he'd been missing "the smell of vegetation". He'd been a prisoner for seven months, accused of financing terrorism, when the only thing he did was participate in marches against the Ortega regime.
"In the last years, we've shown that we're strong and that we won't let ourselves be manipulated by anyone. This is going to go on for a long time yet, and with more force than ever, plus the strength that La Union has given us," stated Fonseca. He's originally from the community of El Tule in the department of Rio San Juan, and is still waiting to go back home.
For his part, Mena thanked all those farmers who had come down from the hills to be present at the reception. "I congratulate all those communities that have made the effort to come to La Union. Many thanks," he declared emotionally.
A reporting team from La Prensa was present at the activity in the rural community. When they were a few kilometers short of reaching the site, they were shadowed by a Hilux pick-up, those used by the police and paramilitary forces. It stopped following the journalists when they arrived at the community.