Robberies at Havana Area Wi-Fi Hotspots
Luis Rondon Paz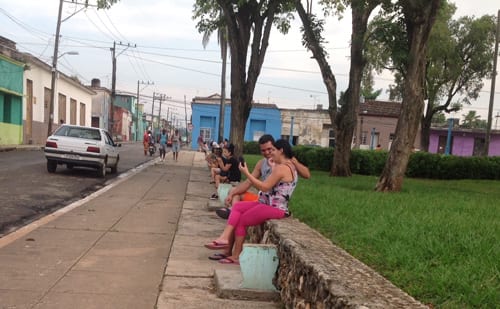 HAVANA TIMES – Since a few months ago the main square of Santiago de Las Vegas (19 kms south of Havana) is overpopulated people. It all began when Etecsa, the island's telecommunications monopoly, installed a pay-for Wi-Fi access point in the park.
As is the custom, Etecsa only installed the antennas and requested the Electric Company put in some lighting fixtures. The company did not bother to articulate with the local government actions that would allow better comfort for its users and, most importantly their safety.
Some months back, several online media, including Havana Times, reported acts of theft around the Wi-Fi spots in Havana. A while after the complaints were made public, the wave of assaults declined, but not for long. In June alone in Santiago de Las Vegas, people who live around the park where the Wi-Fi is installed say that at least ten people have been victims of assault.
The official press has not reported at all on the situation and the authorities responsible for dealing with these issues are conspicuous by their absence.