Rolling Stones Cuba Concert Set for 3/25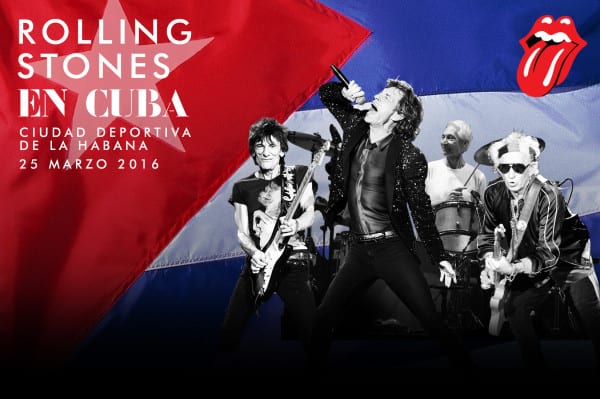 HAVANA TIMES — The Rolling Stones confirmed today on their website that will give a free concert in Havana, Cuba on March 25, reported dpa news.
The legendary band led by Mick Jagger will perform at the Sports City in what will be the first open-air concert of British rock group on the island.
Thus, socialist Cuba opens its doors to Western musicians. For many decades, the music of the Rolling Stones, like the Beatles, was considered noxious to Cuban socialism and was prohibited on the island by the government headed by Fidel Castro.
"During our long career we've played in many special places, but this show in Havana will be a landmark event for us and hopefully for all our friends in Cuba," said the musicians.
The concert will be held just three days after the visit of US President Barack Obama to Cuba. Obama will be in Havana on March 21 and 22 as the first US president in nearly 90 years to visit the island, after the two countries announced a diplomatic thaw in late 2014 in a historic shift in bilateral relations.
The Rolling Stones are currently on their Olé-Tour in Latin America. After stops in Santiago de Chile, Buenos Aires, Montevideo and Rio de Janeiro they will travel to Lima, Bogota and Mexico City.
The statement is accompanied by a photo of the band in front of a Cuban flag in which they also see the symbol of the lips with its tongue out that identifies them.