Rolling Stones Post Video to Cubans on Friday's Havana Concert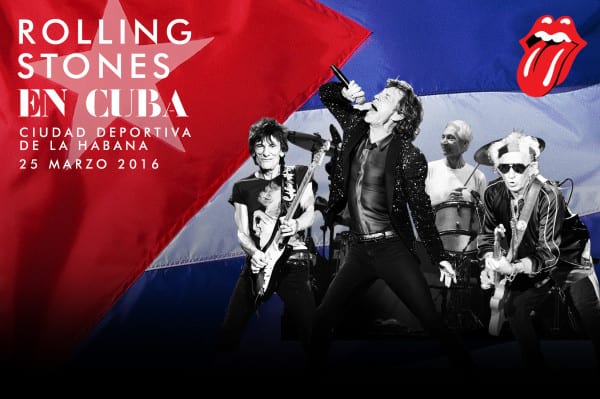 HAVANA TIMES — The legendary British band "The Rolling Stones" posted a video message of greeting to Cuba two days before their historic free concert will this Friday in Havana, reported dpa news.
"We are very happy to play for you," says Mick Jagger in Spanish, in a video broadcast on Wednesday night on the Youtube channel of the "Stones".
"This concert in Havana will be historic for us. We hope it will be for you too," said Mick. "Thank you for welcoming us to your beautiful country."
The first ever "Stones" concert in Cuba takes place Friday night at the Havana Sports City grounds. The free open-air concert will take place just three days after US President Barack Obama concluded his extraordinary visit in the country.
The gradual opening of the socialist island and the political thaw initiated by the governments of Washington and Havana in December 2014 has put Cuba in the headlines in recent months.
Many artists and celebrities have traveled to Havana to participate in this special moment for the island, which was for many decades outside the major international artist circuits due to the country's political isolation.
Cuban authorities announced today that the public can begin to enter the Sports City grounds on Friday six hours before the show scheduled for 8:30 p.m. local time (0:30 GMT Saturday).
A few weeks ago, the legendary British band added the concert in Havana to its "Olé" Latin America tour, which took the interpreters of such rock classics as "Satisfaction" or "Angie" to Argentina, Chile, Peru, Colombia, Uruguay, Peru, Brazil and Mexico. Cuba is the last stop of the tour.