Russia Tries to Boost Ortega with Aid & Business Deals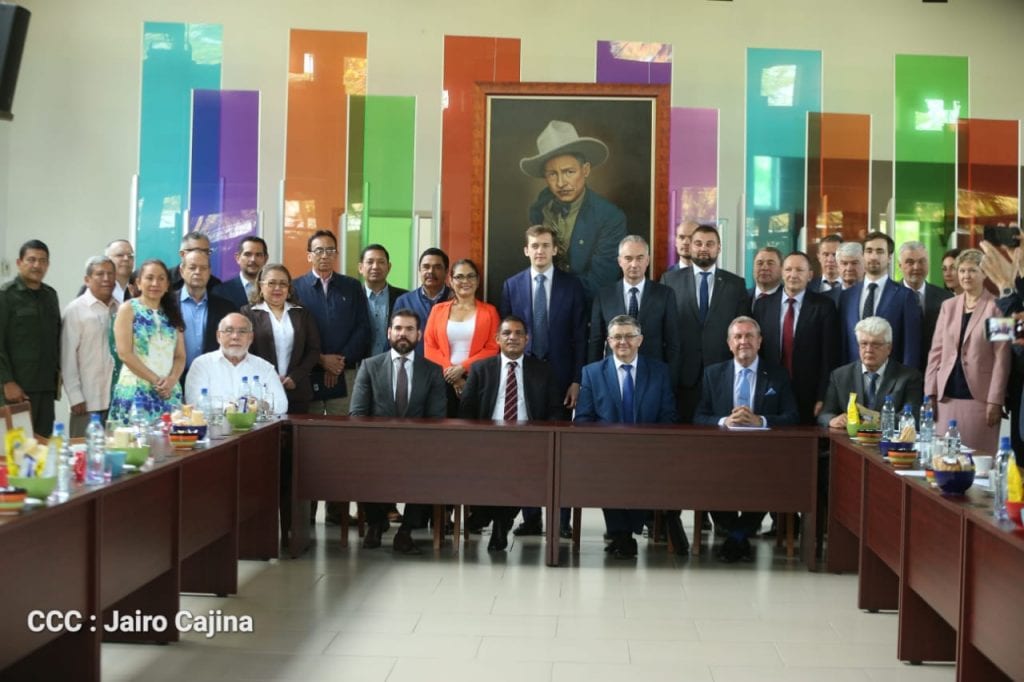 HAVANA TIMES – Russia is playing a key role in maintaining Venezuelan president Nicolas Maduro in power with military and financial assitance and Vladimir Putin would also like to save his other crisis ridden ally, Daniel Ortega, from falling.
A large Russian governmental delegation is in Managua hoping to ink new agreements. Their main guide towards new investments is Daniel Ortega's son Laureano who heads an entity called ProNicaragua.
The intergovernmental Russia-Nicaragua mixed commission convened this week with Laureano presiding over the gathering, reported El19digital, the government's leading website.
Like Maduro and his inner circle in Venezuela, Ortega government officials are facing stiff sanctions from the United States due to its flagrant human rights violations against its own people and corruption. As tensions build and Europe also moves towards sanctions, the Russian presence is seen as both a buffer and a lifesaver for both presidents.
As part of the accords, Russia promises to supply Nicaragua with 550 buses for public transportation and continue advancing with the project of silos and mills in the port city of Corinto. Likewise, Russia will be supplying Nicaragua with considerable amounts of wheat for the flour industry.
In the framework of his geo-political battle with the United States, how far Putin is willing to go to bat for Ortega remains to be seen.
In the Americas, Cuba is by far Putin's greatest political ally while Russia has large economic interests in Venezuela. In the case of Nicaragua there is no important economic interest however the presence in Central America is seen by analysts as a thorn in Washington's side to help wedge against US involvement on Russia's borders.
Billing each other as the dangerous enemy, both Putin and Trump gain mileage domestically in their respective countries by promoting fear and patriotism.
The Ortega government sees great potential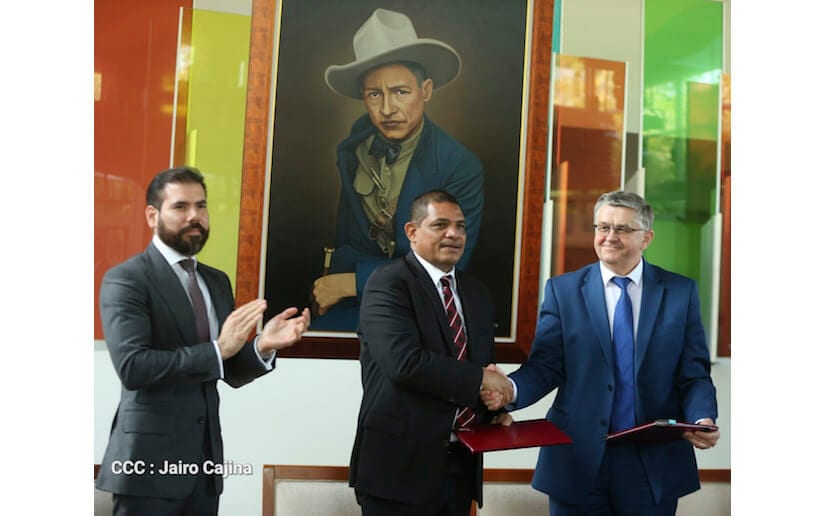 "The Government of Reconciliation and National Unity led by our president commander Daniel Ortega and comrade Rosario Murillo, is working in a determined way to return to high growth that has an impact on job creation, jobs that this country needs, and especially guarantee quality investments that have a positive impact on the social and economic development of our country," the official 19digital website states.
"Comrade Laureano Ortega said that more projects mean more generation of jobs, technification and more services and products with competitive prices with justice, equity and accessible to all Nicaraguans," it added.
"We are strengthening our ties of brotherhood with the Russian people, ties of cooperation with the Russian government, with this commercial and economic exchange with Russian companies. We are profoundly grateful to the Russian government and people for this effort," said Laureano Ortega.
Heading the Russian delegation was deputy health minister Serguei Kraevoy who said the Russian Federation is pleased with the good relations con Nicaragua.
"Our president Vladimir Putin and our government consider these relations of special interest and we are clear that the development and future of these relations is also very related to the support we are receiving from commander Daniel Ortega and VP Rosario Murillo," said Kraevoy.