Russian, Venezuelan Foreign Ministers to Meet for Talks Sunday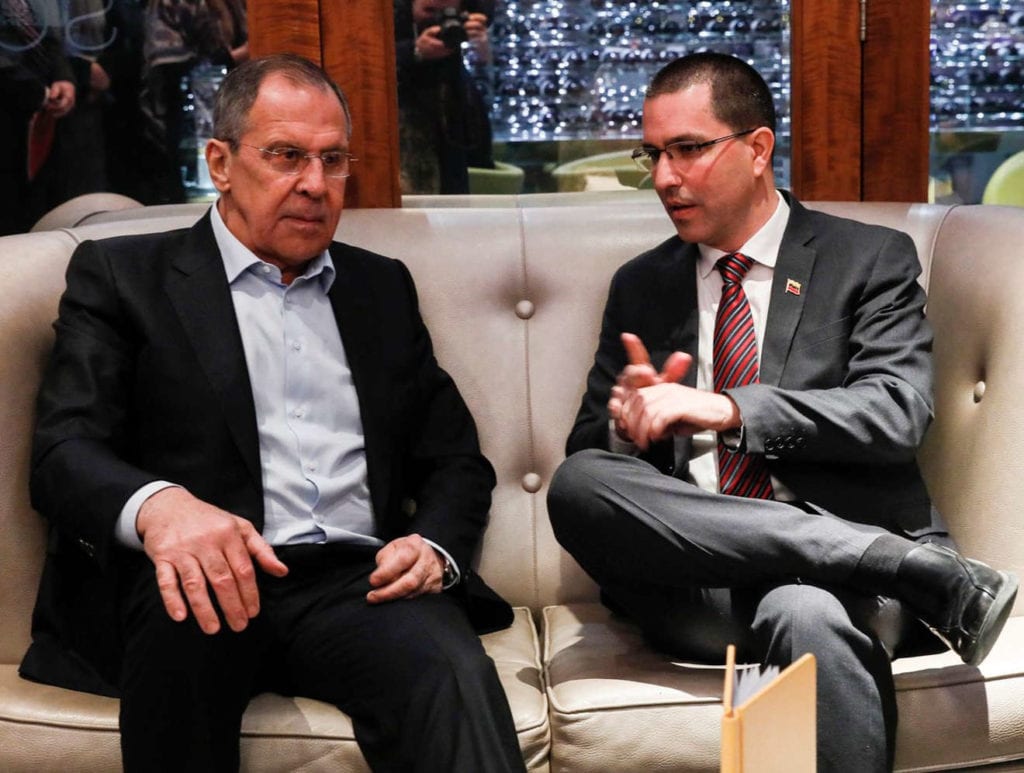 HAVANA TIMES – Russian Foreign Minister Sergei Lavrov is planning talks with his Venezuelan counterpart on the future of the crisis-stricken Latin American nation on Sunday.
Lavrov's Moscow meeting with Jorge Arreaza is to cover possible solutions to the current power struggle within the remit of the Venezuelan constitution, the Russian Foreign Ministry said Saturday.
The country's economic situation following US sanctions targeting Venezuelan President Nicolas Maduro is also to be discussed, according to Moscow.
Russia and the US blame each other for exacerbating the country's deep economic woes. Washington backs opposition leader and self-declared interim president Juano Guiado, while Moscow continues to send military advisers to government forces loyal to Maduro.
Russian President Vladimir Putin and US President Donald Trump spoke on the phone about the escalating political conflict, among other topics, on Friday.