Russian Weapons for Venezuelan Military to Enhance 'Combat Readiness'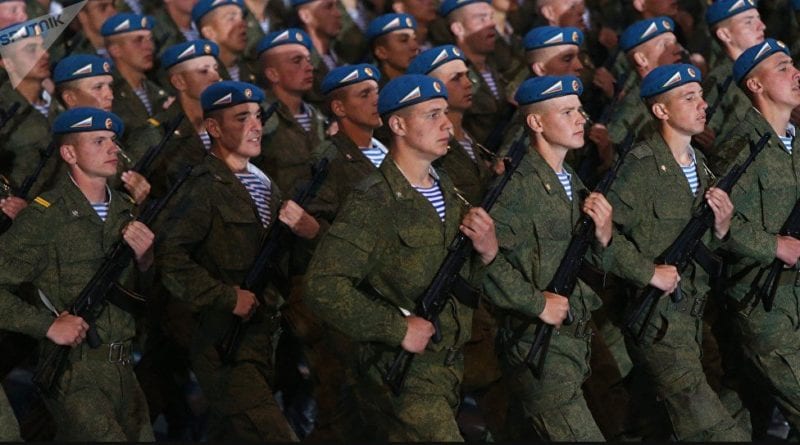 HAVANA TIMES – Russia is helping Venezuela's military improve its combat readiness, a representative of Russian state arms manufacturer Rostec said on Thursday, reports dpa news.
Having Russian military personnel and weaponry in Venezuela gives President Nicolas Maduro some breathing room as US President Trump continues to ratchet up his threats of an attack to depose the hand-picked leader of former president Hugo Chavez, who hopes to stay in power through 2026 and beyond.
A delegation of Russian military officials reportedly arrived in Venezuela earlier this week for defense industry talks, prompting a warning from US President Donald Trump that "Russia has to get out" of Venezuela. Thus far, Russia does not see it that way, to the contrary, it plans to increase involvement to help save its ally Maduro.
The US backs Venezuelan opposition leader Juan Guaido, who is seeking to overthrow President Nicolas Maduro, and the Trump administration has going to war as one of the options it says are on the table.
"Venezuela is our traditional, reliable partner. We are maintaining collaboration," Rostec's director of international cooperation, Viktor Kladov, told news agency Interfax.
"Venezuela is in a difficult situation," Kladov said at an arms expo in Malaysia. "It is thus necessary to support a sufficient level of combat readiness for Venezuela, with equipment produced by Russia."
He added, "such work is ongoing and is, of course, correct."
Russia is building a Kalashnikov rifle factory and setting up a centre for servicing helicopters in the South American country, Kladov said. All the plans "are in force," he said.
Russian arms manufacturer Kalashnikov previously announced plans to begin assembling AK-103 assault rifles at a plant in Venezuela by the end of this year, with an annual capacity of 25,000.
Amid food and medicine shortages, Venezuela's oil-dependent economy has been teetering on the verge of collapse in recent years, inciting mass protests.
In calling for fresh elections, opposition leader Guaido has received backing from numerous European and Latin American states.
Russia is one of Maduro's strongest backers, having provided billions of dollars in credit to Venezuela in recent years.