Seven dead, dozens poisoned by adulterated alcohol in Cuba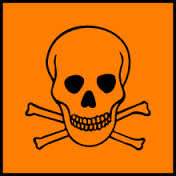 HAVANA TIMES — Seven people died and almost 50 were poisoned, part of gravity, from the sale of adulterated alcohol in Cuba, state television reported on the island.
The victims, aged between 37 and 58 years old, were six men and one woman. Authorities reported a total of 46 poisonings, with 41 people hospitalized, eight of them seriously.
The incident took place in the Havana municipality of La Lisa, located on the western outskirts of the Cuban capital. The victims consumed "illegally marketed methyl alcohol", said the Havana Provincial Public Health office in a press release.
The product was sold by a woman who got it from two workers who stole it from Institute of Pharmacy and Food Havana, state television said.
The victims were admitted with vision problems and nausea, among other symptoms. Unlike ethyl alcohol (ethanol), suitable for human consumption, methyl alcohol or methanol is highly dangerous to health if ingested.