Seventy-two Cubans in Panama Have 45 Days to Find a Third Country
Panama offers grace period to the Cuban migrants before they are deported back to Cuba.
By Ana Maria Pinilla V.  (laestrella.com)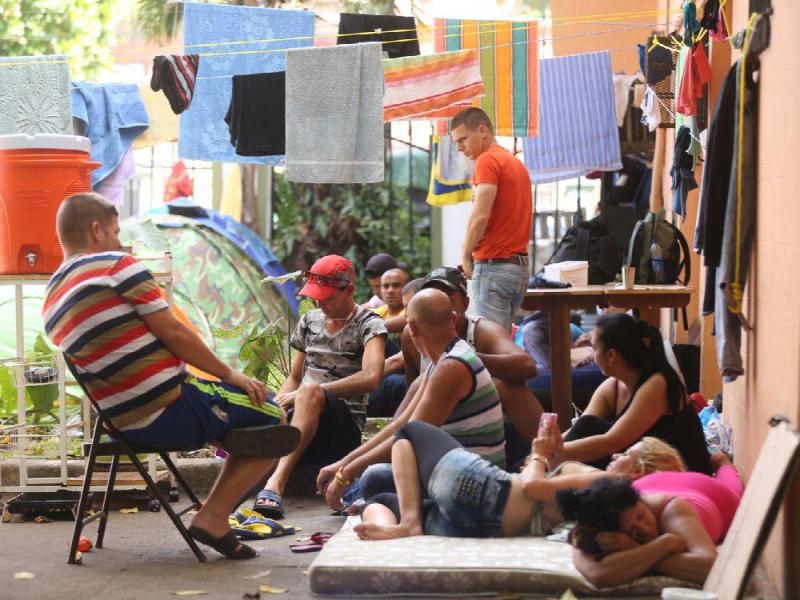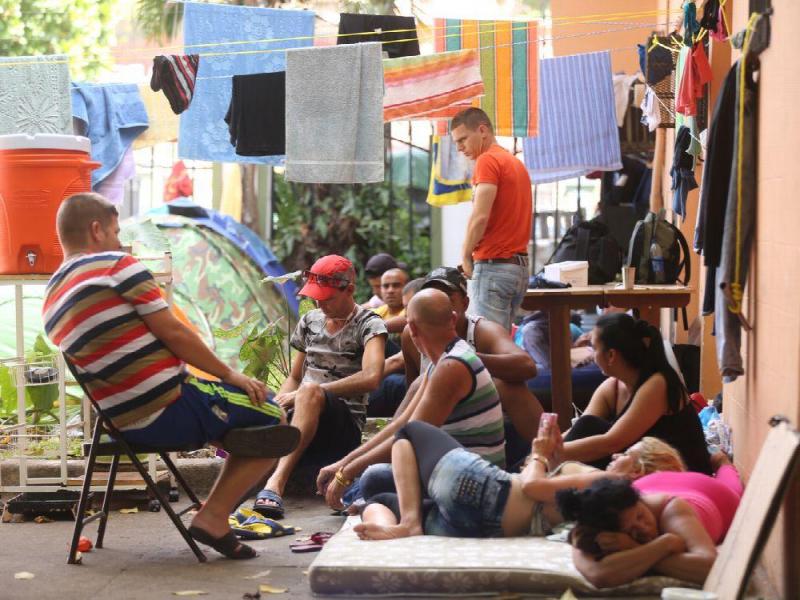 HAVANA TIMES — "They put us on a bus at 5 AM and told us that they were taking us to Paso Canoas," said Ernesto Bandera, a Cuban citizen who is a member of the group of 72 emigres who arrived in Panama three months ago, getting off a plane traveling from Cuba to Guyana, to then reach Panama by Darien, on their way to the United States, their final destination.
These Cubans are the same ones who made headlines a week ago when they held a hunger strike in Darien, so that they would be allowed to continue on with their journey.
They left Cuba hoping to benefit from the "wet-foot/dry-foot" policy which offered immigration benefits to every Cuban who reached the United States by sea or land, a policy which then US president, Barack Obama, revoked on January 12, 2017.
In the face of this new situation, Panama has offered a 45-day grace period to the 72 Cuban emigres so that they can find a solution before being deported back to Cuba.
"After having undergone medical tests and security checks, they are transferred to the Los Planes temporary shelter, in Chiriqui, where they will wait for a third country to take them in or request voluntary repatriation.
As a last option, after the 45 grace period granted to them by the Panama government expires, they will be deported back to Cuba within the framework of the memorandum of understanding signed by both countries," Jonattan del Rosario, the Vice-Minister of Security told the La Estrella de Panama newspaper.
"They got stuck in immigration policies," the Vice-Minister pointed out, who assures us that Panama doesn't have the legal framework to grant immigration status to these Cuban nationals as they entered the country illegally. "After the 45-day period, we can't do anything else but proceed with deporting or voluntarily repatriating them," he noted.
The Cuban emigres reject these options. "We want to stay in Panama, so that if the US immigration policy changes in the future, we will go to the United States, but right now we don't know what is going to happen to us," Bandera claimed.
According to the Ministry of Security, human rights guarantees are being upheld and representatives from the Catholic Church, via Caritas, have taken it upon themselves to provide humanitarian aid to the group and to help them find a host country, Del Rosario added, who also went on to say that, in adherence to the law, Panama cannot encourage people to illegally enter the country.