Silence in Cuba on North Korean Ship Detained in Panama
Weapons shipment seized in transit through Panama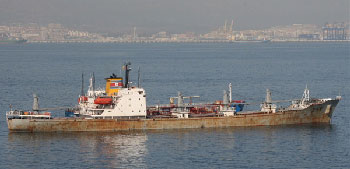 HAVANA TIMES — Panamanian police seized military equipment, including missiles, on board the North Korean ship trying to cross the Panama Canal en route from Cuba, announced Monday the country's president, Ricardo Martinelli, reported dpa news.
The president told Radio Panama on Monday night there had been a suspicion that the ship, the Chong Chon Gang, bound for North Korea, was carrying drugs, so it was retained to verify their cargo.
After the start of the search operation by armed police officers, the ship's captain attempted to commit suicide amid a mutiny of the sailors, according to the official report. In the ship's hold was also 220,000 quintals of sugar.
Martinelli said that the waterway is administered by Panama as "a canal of peace and not of war", noting that the transport of undeclared war weaponry will not be allowed.
So far officials have not ruled Cubans.