Silvia Rodriguez Rivero's Art on Exhibit in Old Havana
By Irina Echarry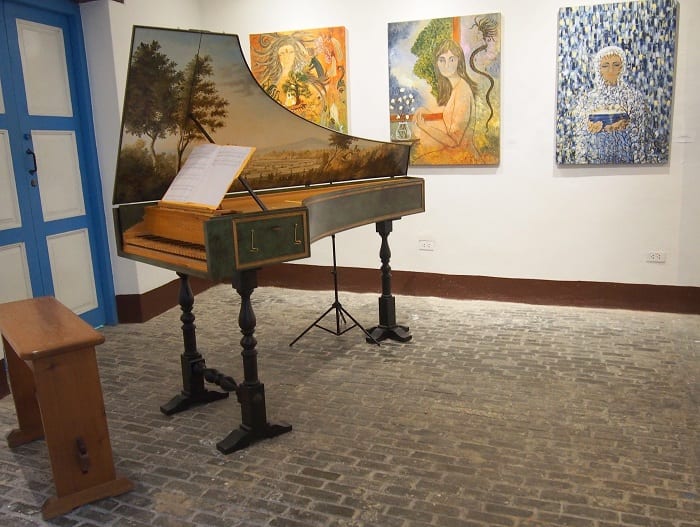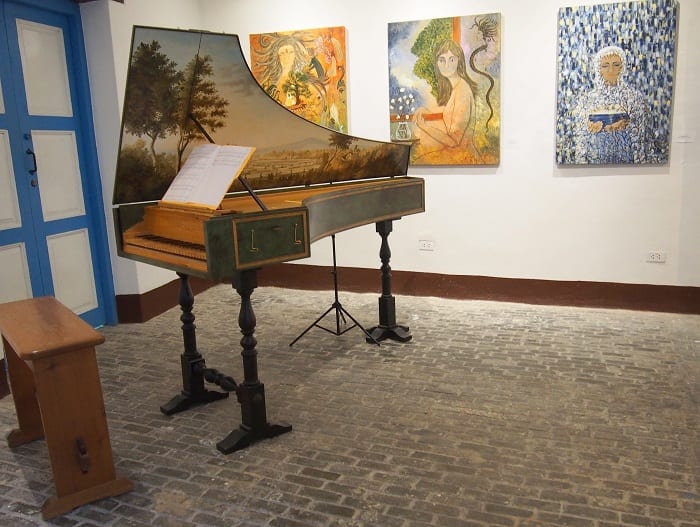 HAVANA TIMES – "Yo te amo ciudad" is the name of the new Silvia Rodriguez Rivero exhibition that was inaugurated last Friday at Palacio de Lombillo, in Old Havana's Plaza de la Catedral. It is available for viewing through the end of February.
The exhibition forms part of a series of events coinciding with the 13th edition of Havana's Medieval Music Festival which will take place February 1-10; which is why the paintings recreate landscapes that refer back to music.
Rodriguez Rivero is exhibiting 17 ceramic pieces for the first time, made out of clay from Trinidad; the Novia de la ciudad altarpiece; two silk-screen paintings and a series of cardboard prints; as well as paintings and other altarpieces she's exhibited in the past. In each of these pieces, you can find images that appear frequently in this artist's work: winged human beings, the sea, domes, the piano, flight, towers, women.
The exhibition draws in the viewer (whether they are familiar with Silvia's paintings or not) with the beauty of its colors, the atmospheres it creates and its signature mark.
Eusebio Leal, the city's historian, said a few words at the opening; and the Ars Longa group gave a performance, as a preamble to Havana's Medieval Music Festival.