Soneros All Star: Traditional Cuban Music with a Twist
Por Maya Quiroga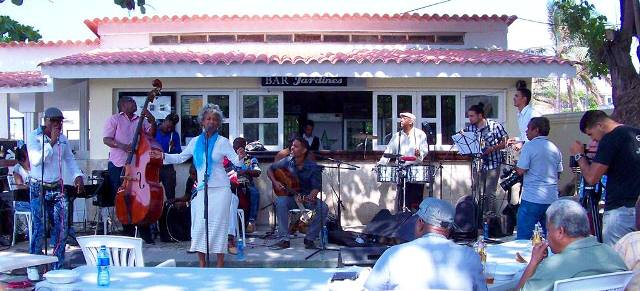 HAVANA TIMES — A new music initiative has been born on the island. It has the magic of an aged rum or a robust cigar. Gathered under the direction of young double-bass player Pedro Pablo Gutierrez, renowned musicians with solid careers in such bands as Buena Vista Social Club and Afrocuba All Star have brought their creative efforts together.
Initially, Gutierrez had approached Gilberto "Papi" Oviedo and Luis Manuel Mirabal with the idea, hoping they would direct the project, but the renowned artists concurred that he ought to be the general director of the band Soneros All Star.
Other musicians, such as Alberto "La Noche" Hernandez and Ignacio Ugarte Carrillo, then joined the band and now, after many months of rehearsals, they are ready to make their debut before the public.
Referring to this new band, affiliated with the Empresa Provincial Comercializadora de la Musica y los Espectaculos Antonio Maria Romeu, Gutiérrez said: "We are working for a sound that will make people dance and so that young people will start to listen to the most representative genres of Cuban culture, such as son, mambo, guaracha, bolero and danzon."
Gutierrez said that "in addition to the pieces made popular by the Buena Vista Social Club, we want to perform Cuban music from the archives and pieces that aren't that well known, such as Con maña se rompe, La brocha, Carretero and Enganche. Some of the pieces we're going to perform were sung by Celina Gonzalez and Ñico Saquito."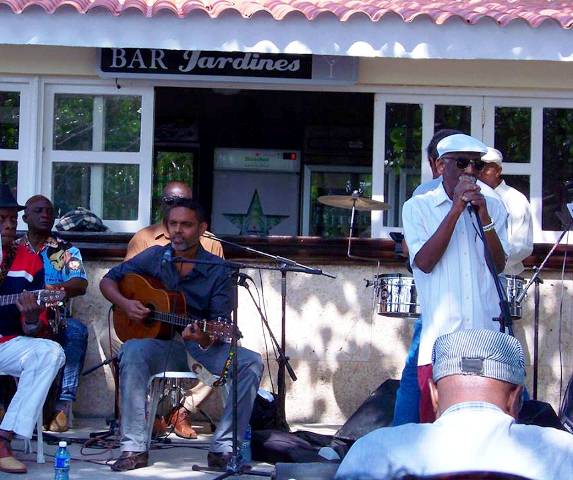 Following the world farewell tour of the Buena Vista Social Club, a new stage begins for those who were part of that music phenomenon that began in 1996 and graced stages around the world.
The trumpeter known as the "Guajiro Mirabal" has the opportunity to get to know many countries in Europe, South America and Africa, as well as visit the United States.
Now, as part of Soneros All Star, the former members of the Buena Vista Social Club aspire to be prophets in their own land; they dream of making this new band popular on the island, on the basis of a new vision of Cuban music.
For the time being, having no permanent venue for their performances, the members of Soneros All Star will treat us to their music at different nightclubs around the capital. In addition, their director is currently negotiating with a US label to produce their first album.