State Dept. Clarifies Efforts to Facilitate Travel by US Citizens to Cuba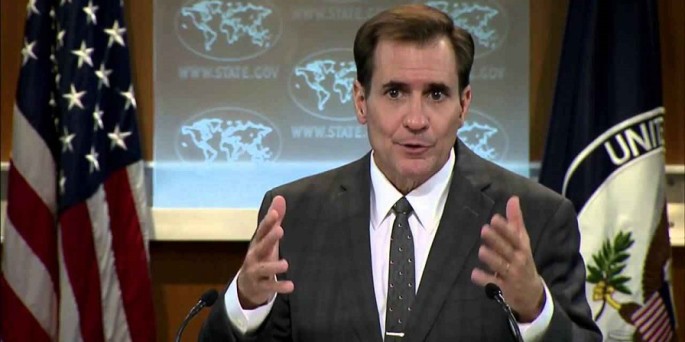 HAVANA TIMES – State Department spokesman John Kirby this week tried to dampen the initial enthusiasm over commercial air travel between the U.S. and Cuba by cautioning that "normalizing relations is going to be a long, complex process" that "is going to take some time."
Media reports, cited Tuesday by Progreso Weekly, said that the U.S. Treasury Department was "developing new regulations that would allow all Americans to travel to Cuba as individuals" and that "the Obama administration [was] working to reach a deal with Cuba by year's end that would allow travelers to fly on scheduled commercial flights."
At a press briefing on Tuesday (Aug. 18), Kirby began by saying that "normalizing relations is going to be a long, complex process, and it's going to require a lot of interaction and dialogue on both sides between our two governments, based on mutual respect. And that's why [Secretary of State John Kerry] and his counterpart down there, [Foreign Minister Bruno Rodríguez] talked about this steering committee that's being set up to sort of work through the various phases of normalization that we all recognize is going to take some time."
"The embargo on Cuba is still in place," Kirby reminded the journalists. "Legislative action alone is required to lift it. Obviously, Secretary Kerry and the President support the lifting of the embargo. But in the meantime, the Treasury Department's Office of Foreign Assets Control will continue to administer the regulations that provide for general and specific licenses for the 12 categories of purposeful travel to Cuba that are now authorized for American citizens."
The 12 categories authorized for "purposeful travel" in groups include art, culture, the environment, educational activities (including people-to-people travel), journalistic and religious activities, professional meetings, humanitarian projects and other specialties.
"Under the Cuba regulatory changes published by […] the Treasury's Office of Foreign Assets Control in January of this year, scheduled air service to Cuba by U.S.-based airlines is permissible," Kirby said.
"We remain in contact with the Cuban government regarding the establishment of scheduled air service, which U.S. airlines say they are eager to offer to authorized travelers," the spokesman continued, but "no decisions have yet been made, and of course, we seek to continue to have these technical discussions in the near future."
Pressed by a reporter as to whether the media predictions of a year-end resumption of commercial travel were accurate, Kirby repeated that "no decisions have been made yet and we're going to remain in contact with the Cuban government as we move forward."
But he reminded his questioner that "when we were down in Havana on [Aug. 14], [Secretary Kerry] noted a significant increase in travel to Cuba, over 35 percent increase. And he also talked about being able to reach an agreement to allow a resumption of scheduled air service [that] would provide more options to facilitate authorized travel to Cuba, consistent with our policy of increasing people-to-people ties."
Asked about the initial meeting of the Cuban and American delegations to the "steering group committee" that will deal with the technicalities of bilateral travel, Kirby said that it will take place "sometime in early September, around the 9th or 10th of September."
The State Department later announced that the panels will meet in Havana.
"There's multiple phases here," Kirby said. "One of them will include discussions about civil aviation, which would include this matter, of course. But this is going to be, we believe, a fairly lengthy process.
"There are some issues where we certainly share common goals with the Cubans — narcotics and maritime security — very, very common goals. And then there are other issues which I think are going to require a little bit more time to hammer out. Transportation and civil aviation is probably one of those."
Could an agreement be reached as early as the end of the year, a reporter asked.
"Obviously, we want to move the process of normalization forward, but we don't want to do it faster than we can accommodate or in an unwise speedy way," was Kirby's answer. "So, I don't want to speculate about when we might see an agreement to go forward on this."
[For a transcript of the entire press briefing, click here.]