Stretch Run for Cuban Baseball Playoff Spots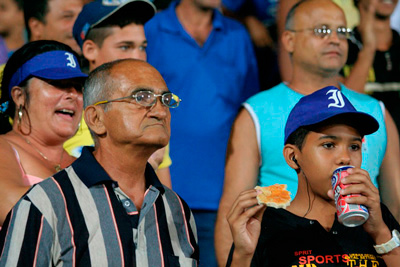 HAVANA TIMES — With six games left in the regular Cuban baseball season six teams still have a chance to obtain one of the four playoff spots.
Matanzas, on top of the league for most of the year is cruising with a 51-30 record, followed by the red hot Ciego de Avila and Granma (48-33) at three games back.
In fourth place, after a four-game winning streak, is the capital's Industriales (46-35), five games back from the leader.
Isla de la Juventud and Pinar del Rio (last season's league champs) are tied for fifth with identical 43-38 records, eight games back. Either team will need a near perfect final run plus some luck to catch Industriales.
The two teams without a chance to make the playoffs are Artemisa (38-43) and Holguin (35-46).
The three game series starting today through Sunday have: Isla de la Juventud hosting Holguin; Industriales hosts Granma; Matanzas travels to Artemisa, and Pinar del Rio welcomes Ciego de Avila.
The final series of the season takes place from next Tuesday-Thursday. Artemisa hosts Pinar del Rio; Industriales hosts Isla de la Juventud; Ciego de Avila hosts Matanzas, and Holguin hosts Granma.
The playoffs are tentatively scheduled to run from March 24 to April 12.