Super Luxury Hotel Opens in Havana, Cuba
Out of all the luxury stores found inside the hotel, one has already been able to make a sale: a portfolio and a pen.
By Cubaencuentro
HAVANA TIMES —  The Gran Hotel Manzana, the first five-star plus hotel in Cuba, opened its doors Monday in Havana operated by the Swiss company Kempinski, which considers the facility its "point" of entry to the Americas, AFP reported.
Located in the heart of the Cuban capital, opposite Parque Central and Havana's Alicia Alonso Gran Teatro, the hotel welcomed its first customers on Monday, although it won't be officially inaugurated until June, according to Cuban TV.
"We manage hotels, normally just a few, a select few one. We like gems, and this fits in nicely with the Kempinski philosophy," declared the corporation's CEO, Xavier Destribats.
Kempinski, which is the oldest hotel group in Europe, runs 74 luxury hotels in 30 countries, but the Gran Hotel Manzana is its first hotel in the Americas.
Owned by the Cuban Revolutionary Armed Force's Gaviota group, the hotel has 246 rooms, 50 of which are suites, bars, restaurants, a spa, gym, heated swimming pool on the roof and an exclusive room for cigar smokers.
The cheapest room goes for US $440 per person per night, and the presidential suite costs $2,485.
The hotel fills an entire block building which was completely restored by the Cuban construction company UCM and the French company Bouygues, which hired laborers from India for the job.
The first European-style shopping center in Cuba stood here, the Manzana de Gomez, which was opened to the public in 1917.
On the hotel's first floor, there is also a gallery of stores from prestigious international brands including Versace, Giorgio Armani, Lacoste and Montblanc, as well as stores selling Cuban rum, coffee and cigars.
Even though prices are way out of any ordinary Cuban's reach, many locals came to walk through the gallery of stores on Monday.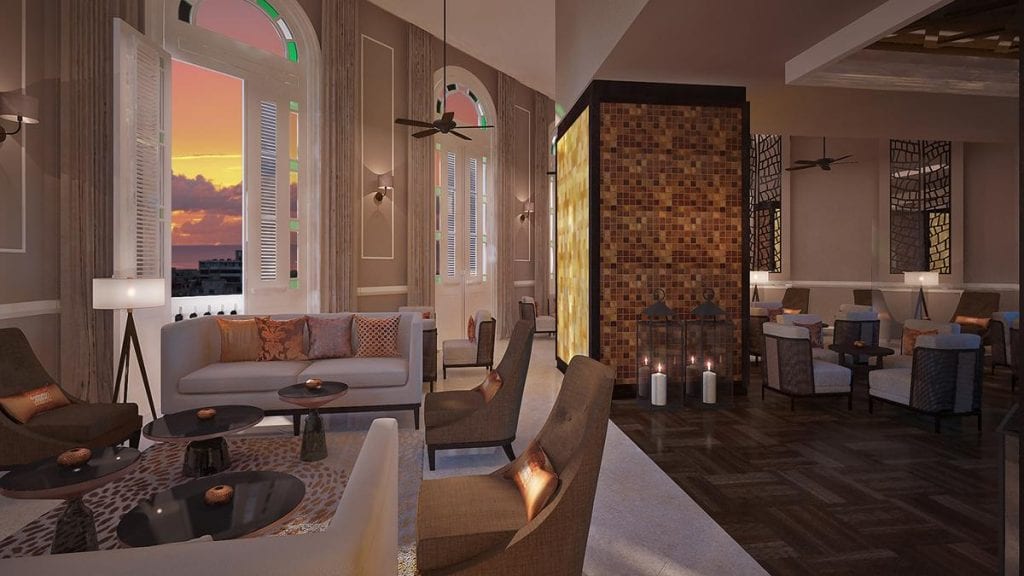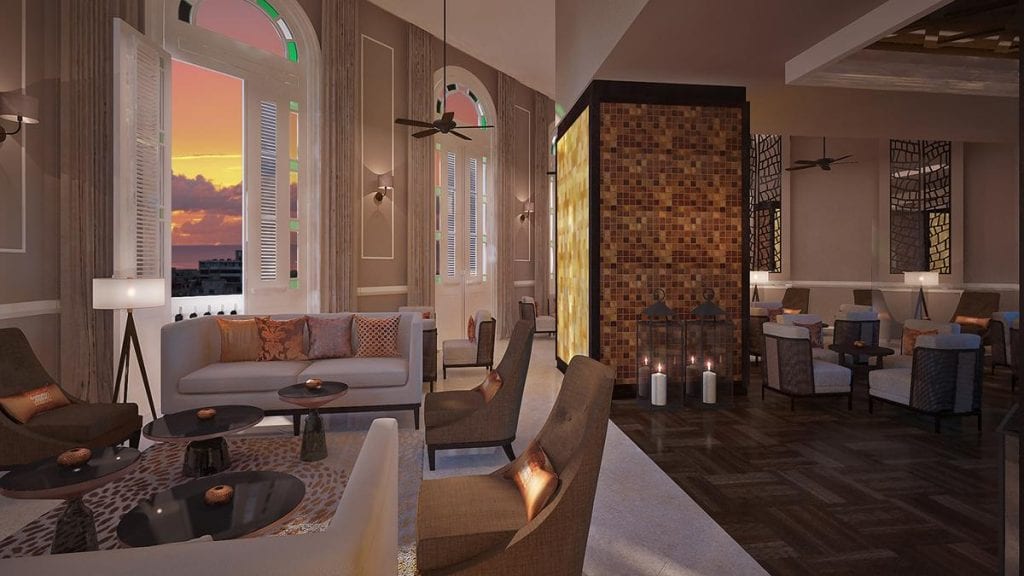 The average monthly salary here in Cuba is around $29, although the slow and cautious economic opening promoted by the Raul Castro's Government has led to a flourishing private sector with greater purchasing power.
Meanwhile, Cuba's diplomatic reconciliation with Washington has made visits by US citizens fly through the roof.
"The hotel is really beautiful, but everything is awfully expensive here. It's not for the Cuban people," declared 29 years old housewife Lidia Martinez to AFP.
"We haven't had the honor of selling any watches as of yet, but yesterday (Sunday), we sold our first portfolio and pen," explained Leonardo Padilla, a saleman at the Montblanc store, where the price of a watch varies from $1,775 to $4,500.