Tampa Bay Defeats Cuba 4-1 Before Obama & Castro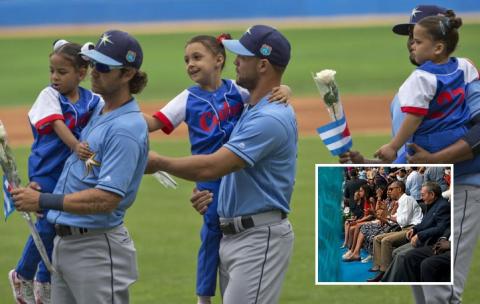 HAVANA TIMES — It was a historic day at Havana's Latinoamericano Stadium on Tuesday with the Tampa Bay Rays playing the Cuban national team in an exhibition game with presidents Barack Obama and Raul Castro among the 50,000 strong audience.
Both teams had several scoring opportunities as Tampa won 4-1, led by James Loney who had three RBIs including a two-run homer in the fourth inning off reliever Livan Moinelo.  Cuba's lone run came on a solo shot by Rudy Reyes in the bottom of the ninth.
The winning pitcher was Matt Moore who pitched six innings of scoreless ball allowing six hits, one walk and striking out three. The loser was Cuban starter Yosvani Torres (2.2 innings) who gave up the game's first run in the second inning.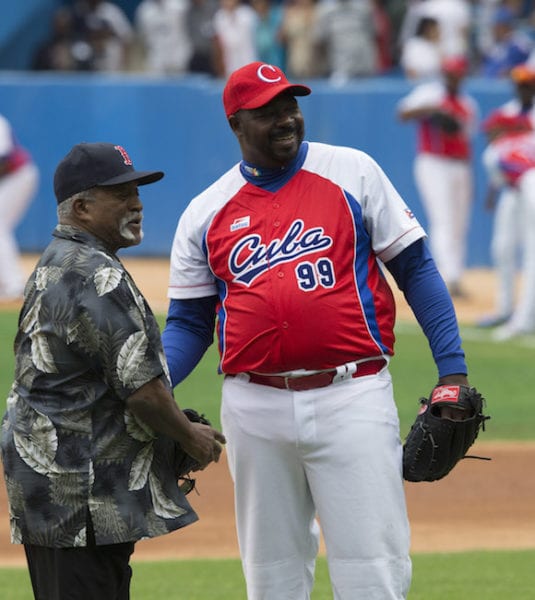 Cuban manager Victor Mesa gave his entire pitching staff a chance to throw in the event using ten pitchers.
In all, the Cubans out hit the Rays nine to five but the visitors also received five walks to one for Cuba. Yordan Mandulay, Jose Adolis Garcia and Yosvani Alarcon  had two hits each for the locals.
Before the Game
Everyone stood for a minute of silence for the victims of the terrorist attacks occurring earlier in the day in Brussels, Belgium that left dozens dead.
Before the action began, Barack Obama and Raul Castro, who had front row seats, also greeted the players from the two teams.
The games symbolic first balls were thrown our simultaneously by two Cuban baseball pitching greats, Luis Tiant, who was a star in Major League Baseball and Pedro Luis Lazo, who played his career with Pinar del Rio on the island.
President Obama left the game in the fifth inning for the airport along with his host, as his three day visit to Cuba came to a close. He moves on to his next stop, Argentina.