Teen Who Slapped Israeli Soldier to Remain in Jail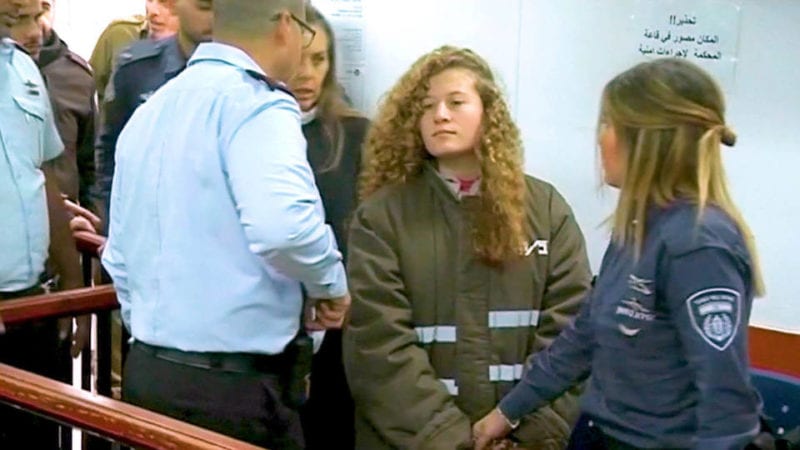 HAVANA TIMES – The 16-year-old Palestinian girl who slapped an Israeli soldier after her cousin was shot in the head at close range by another soldier will remain in jail without bail said military judge today, reports Democracy Now.
Ahed Tamimi awaits trail of 12 charges, including assaulting a soldier and incitement to violence. The teenage girl was arrested in December after a viral video showed her slapping a soldier near her home in the occupied West Bank.
The incident came just after Ahed learned her 15-year-old cousin, Mohammed Tamimi, had been shot in the head by an Israeli soldier with a rubber-coated steel bullet at close range. The shooting shattered the boy's skull and jawbone, forcing doctors to put him into a medically induced coma and leaving him permanently disfigured after extensive surgeries.
On Wednesday, defense lawyer Gaby Lasky said Israel's military had determined that Ahed Tamimi was "too dangerous to be released."
"Regretfully, the court didn't accept any of the arguments brought by the defense regarding the fact that there are two different sets of laws in the Occupied Territories, depending if you're Israeli or a Palestinian, and the fact that the Convention on the Rights of the Child should be applied in the Occupied Territories, as well," explained Lasky.