The Strong Man Behind Maduro Proclaims Victory over USA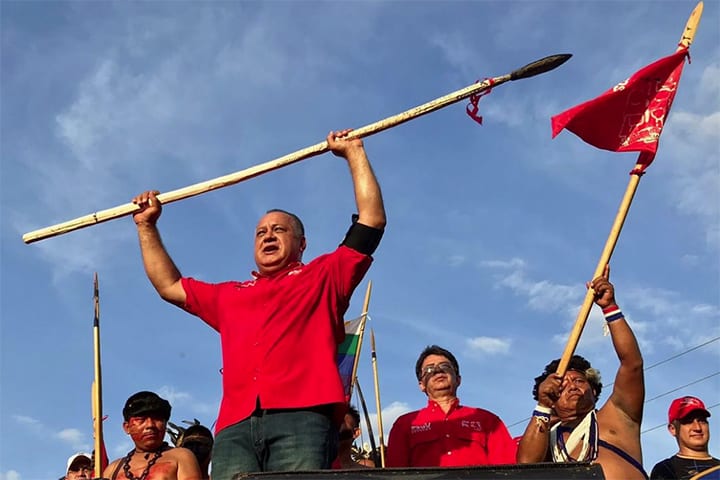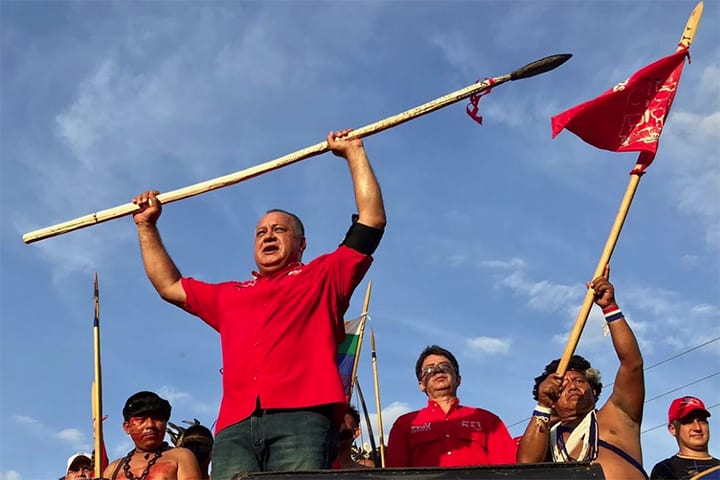 HAVANA TIMES – Diosdado Cabello, the president of the National Constituent Assembly, described on Sunday morning what he considers the defeat of the opposition's plans orchestrated with the United States to generate destabilization and violence as part of the maneuvers to justify a military intervention in Venezuela and a coup d'etat, reported the pro-government website Noticias 24.
The government of Nicolas Maduro has promised not to let enter Venezuela the "humanitarian aid" stored in Colombia and other neighboring countries. He also insists that there is no crisis in the country.
"Good day compatriots, despite the sowers of war and hatred with their lies, our country dawns in absolute peace. Imperialism and its allies have not been able to defeat the strong will of our people to live in peace. We will win!", said Diosdado Cabello wrote on Twitter.
"This Saturday, the revolutionary forces mobilized in Caracas and in the rest of the country to raise their voices in favor of peace and in rejection of any act of foreign intervention in the country. However, the message of the mobilized people was forceful and reaffirmed its commitment in defense of sovereignty," said the pro-Maduro media.
"At the rally held at the corner of Carmelitas, downtown Caracas, president Nicolas Maduro stressed that the civic-military union defeated the coup attempt promoted by the US government and that has the support of the opposition.
"I have said and reiterated today, 30 days later, the coup d'état has failed. The victory belongs to us," said Maduro.
The president repudiated "the insistence of opposition members to be subordinate to the US orders."
In this regard, he stressed that behind the alleged "humanitarian aid" there is "a plan to invade the country."