The Weather in Havana September 6-12
Showers in the afternoons
By Yanet Diaz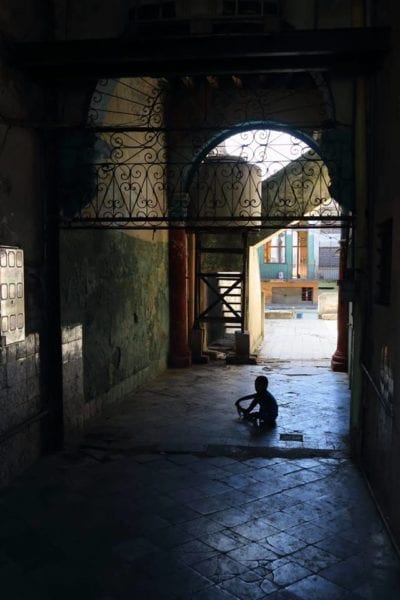 HAVANA TIMES – The days will continue to be hot, with an increase in cloudiness in the afternoon hours, when showers and isolated rains will occur in Havana. The winds will be from the east with speeds between 10 and 20 km/h and breezes in the afternoons. The high temperatures will be between 31 and 32° C (88 and 90 F), while the lows will be around 24° C (75 F). The sea surface temperature will be 29° C (84 F).
Meteorological conditions
Tropical storm Gordon is located on land, near the southern coast of the United States, moving northwest. Some bands of cloudy and rain associated with this system have been affecting parts of the north western coast of the island.
Meanwhile, Hurricane Florence located a few hundred kilometers east of the Lesser Antilles arc has climbed to category 4, with a minimum central pressure of 953 millibas and maximum sustained winds of 203 km/h. This hurricane is moving towards the northwest at an approximate speed of 20 km/h. Its projected path does not represent a danger for Cuba at this time.
More to the southwest of this hurricane a tropical wave with a pressure of 1008 hPa is located. Due to the favorable conditions in the atmosphere and the ocean, this system could turn into a tropical depression during the next days, as it moves to the West-Northwest over the Atlantic. The chances of this system developing are high, so it is recommended to pay attention.
Meanwhile, weak trade winds prevail over northwestern Cuba with high probabilities of rain in the afternoons associated with the passage of tropical waves and the high humidity in the troposphere.
For the North Atlantic, the Caribbean Sea and the Gulf of Mexico, the probability of tropical cyclone formation will remain high during the next 5 days.
Weekly forecast, valid from Wednesday, September 5
Thursday September 6, max 31° C (88 F) min 24° C (75 F)
Rains
Friday September 7, max 32° C (90 F) min 24° C (75 F)
Showers in the afternoon
Saturday September 8, max 32° C (90 F) min 24° C (75 F)
Showers in the afternoon
Sunday September 9, max 31° C (88 F) min 24° C (75 F)
Showers in the afternoon
Monday September 10, max 31° C (88 F) min 24° C (75 F)
Showers in the afternoon
Tuesday September 11, max 31° C (88 F) min 24° C (75 F)
Showers
Wednesday September 12, max 32° C (90 F) min 24° C (75 F)
Partly cloudy