Three Cuba Artists Vie for Grammies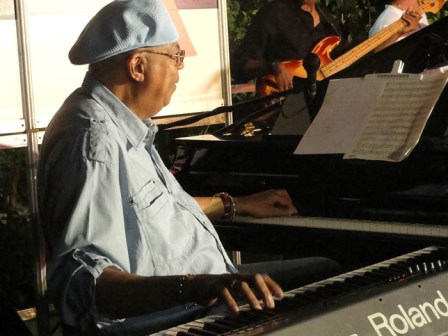 HAVANA TIMES, Feb. 12 — Chucho Valdes, Alex Cuba and Edesio Alejandro are the three Cuban artists nominated for Grammy Awards to be announced at the gala ceremony on Sunday, February 13 in Los Angeles, California.
Chucho Valdes is Cuba's most famous pianist and the organizer of the annual Jazz Plaza festival in Havana.  Along with his new band, The Afro-Cuban Messengers, he is competing in the Best Latin Jazz Album category with the CD, Chucho's Steps.   The other contenders are Tango Grill by Pablo Aslan; Second Chance by Hector Martignon; Psychedelic Blues by Poncho Sanchez, and Bien Bien! By the Wayne Wallace Latin Jazz Quintet.
Alex Cuba, based in Canada, received a nomination for the Best Latin  Pop Album for his disc, Alex Cuba.  He competes against Ricardo Arjona (Poquita Ropa); Kany Garcia (Boleto de Entrada); Alejandro Sanz (Paraiso Express) and Julieta Venegas (Otra Casa).
Edesio Alejandro competes in the Best Tropical Latin Album for producing 100 Sones Cubanos (varios artists).  Also competing in the  category is the Spanish Harlem Orchestra (Viva La Tradicion); Gilberto Santa Rosa (Irrepetible); Juan Luis Guerra 4.40 for Asondeguerra, and El Gran Combo de Puerto Rico (Sin Salsa No Hay Paraiso).