Top European Diplomat Arrives in Cuba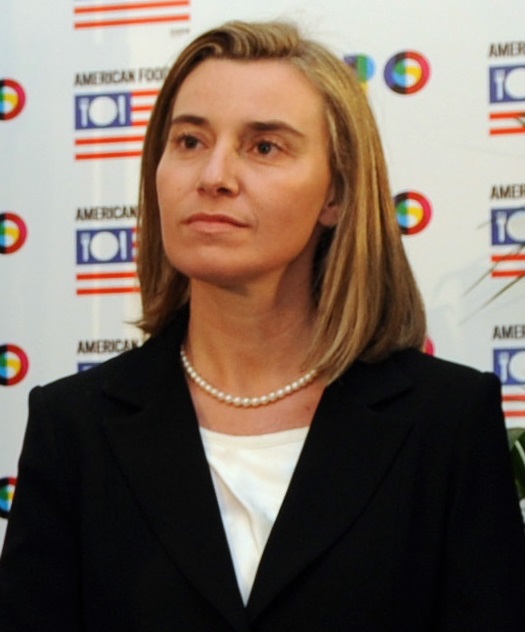 HAVANA TIMES — The head of European diplomacy, Federica Mogherini, begins a two-day visit to Havana on Monday at a time when bilateral EU-Cuba negotiations have lost some importance in view of rapprochement between Washington and the island, reports dpa news.
Mogherini is the first top representative of European Union (EU) Foreign Policy to visit Cuba. The trip is considered an endorsement of the conversations undertaken by Brussels and Havana since April 2014 to sign a bilateral agreement on cooperation and political dialogue.
The talks are in the negotiation phase of the "thorny" issue of human rights. During the last round held in March in Havana, EU chief negotiator Christian Leffler said that there were "differences of interpretation" on this issue that the two parties "have to overcome."
Speaking last week at a civil society forum held in Brussels, Mogherini said the dialogue with Cuba is "important and full of future."
The European diplomat wants to avoid the process stagnating before starting the next cycle, scheduled for June in Brussels, where the issue of human rights should stop being an off the agenda discussion and become the subject of exchanges.
Although the details of the talks thus far have been secret, the EU insists that it "does not want to impose a model" on Cuba, as they are looking to find "a balance that can satisfy both sides," stated Leffer after the last meeting.
The goal of the negotiations is to sign a "Political Dialogue and Cooperation Agreement" between Cuba and the EU. The island is the only Latin American country with which the EU has no bilateral treaty.
An agreement would replace the so-called "common position", which since 1996 links European cooperation with the Cuban government to advances in human, civil and political rights.
Despite what has been in effect a policy of isolation towards Cuba, most European countries have bilateral agreements with the island. The block is the second largest trading partner of Havana with investments amounting to 2.6 billion euros in 2013, according to the European statistics office Eurostat.
The visit of Mogherini occurs parallel to the historic negotiations between Cuba and the United States to restore diplomatic relations, initiated last December.
The Italian politician will meet on the island with Cuban Foreign Minister Bruno Rodriguez and the Archbishop of Havana, Cardinal Jaime Ortega, who has a privileged relationship of dialogue with the Cuban government.
Mogherino will also meet with members of civil society. While not on the diplomat's public agenda, a meeting with Cuban President Raul Castro has not been ruled out.