Towns South of Havana Hit by Cold Snap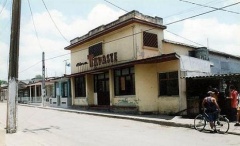 HAVANA TIMES — The lowest temperature of this winter season occurred in the early hours of Sunday in Bainoa and Tapaste, localities south of Havana, where the thermometer marked a low of 3.9 degrees Celsius (39 F).
According to Granma newspaper, a total of 26 weather stations showed lows below ten degrees Celsius.
Winter conditions have persisted for several days, and will continue for much of this week because starting Wednesday February 18, a new cold front is expected to reach the island.
The national record low temperature in Cuba minimum is 0.6 degrees Celsius (33 F), recorded also in Bainoa precisely on February 18, 1996.