Tropical Storm Colin Brings Rain to Western Cuba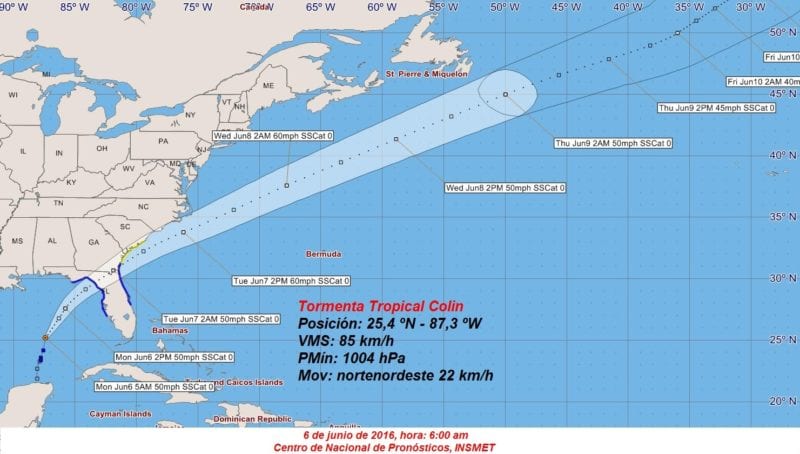 HAVANA TIMES — Although the center of tropical storm Colin with its 50 mph winds is headed to cross the northern part of Florida from west to east, its heavy cloud cover is bringing some rain to western Cuba.
The Cuban Weather Institute (INSMET) reported this morning that Colin had brought some rain to the western provinces from Pinar del Rio to Havana, including the Isle of Youth. The precipitation could be strong and intense in some areas, noted the weather service.
Sustained winds associated with Colin reached between 15 and 25 mph at the Casa Blanca weather station in Havana. Some gusts reached 40 mph early on Monday. Similar winds and rains are expected during the next 12 to 24 hours.
INSMET will present a new report on tropical storm Colin at 6pm ET.