Tropical Storm Matthew May Pose Threat to Cuba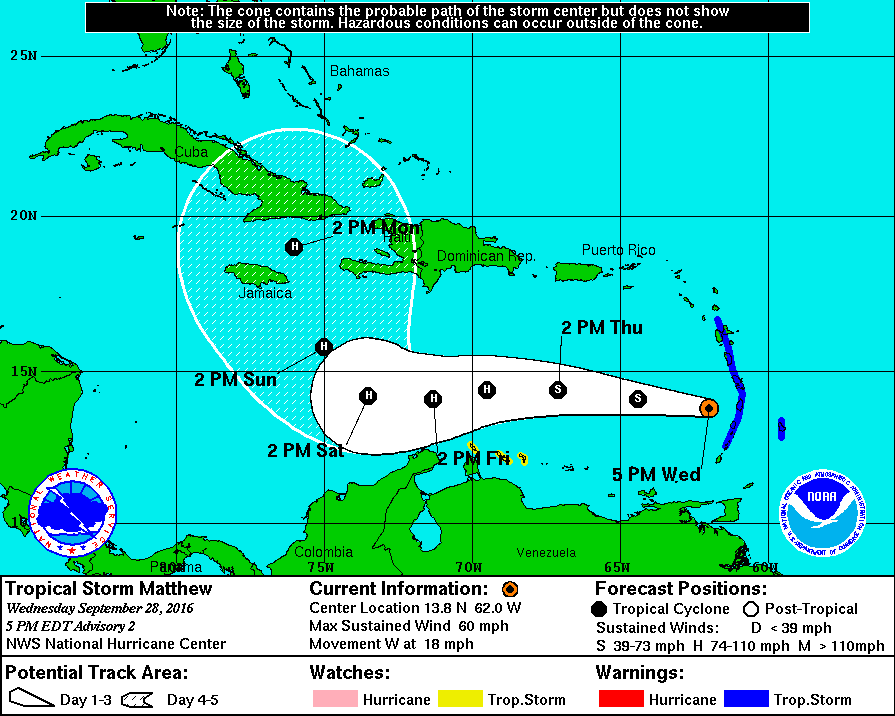 HAVANA TIMES — While it's still early to tell, newly formed Tropical Storm Matthew churns in the far eastern Caribbean and may pose a threat to Jamaica and portions of Cuba and Haiti by the beginning of next week.
The storm currently packs 60 mph winds and is expected to increase to hurricane intensity by the weekend. It is the first storm this hurricane season where the projection cones foresee it hitting the island.
Moving quickly west at 18 mph, the center of Matthew was located at 6 pm EST at 780 kilometers northeast of Curazao, notes Cuba's Weather Forecast Center (Insmet).
Due to the initial position and movement of this weather system, Insmet said it will be paying close attention to developments.