Trump endorses spraying of glyphosate to eliminate coca in Colombia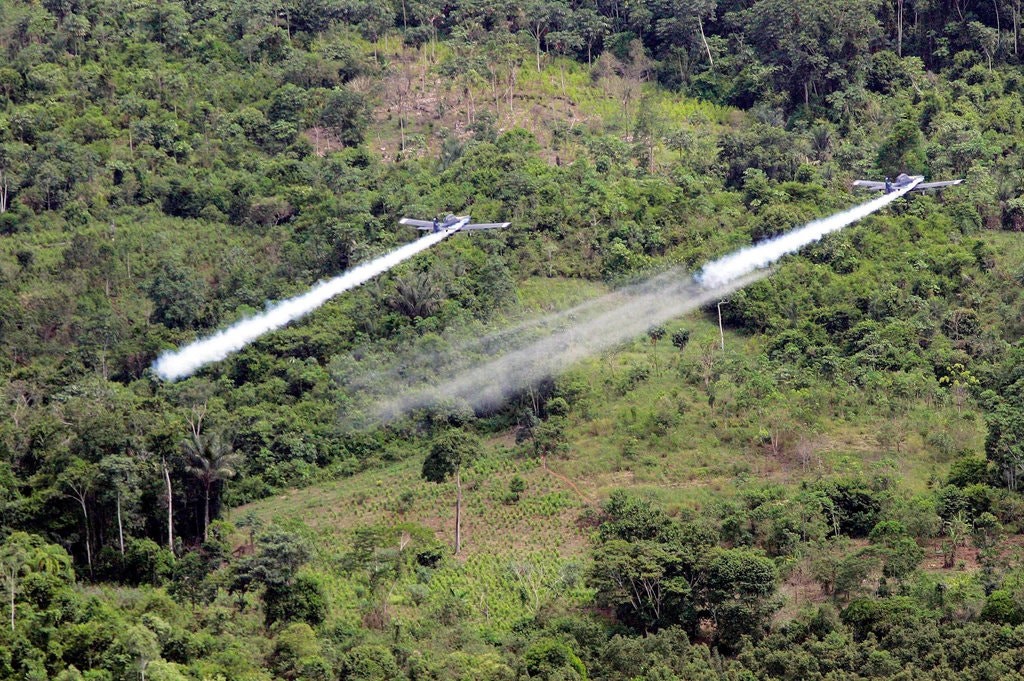 HAVANA TIMES – US President Donald Trump on Monday endorsed the aerial spraying of the herbicide glyphosate to eliminate coca plantations in Colombia, a practice that was suspended by Bogota in 2015, reported dpa news.
Speaking during a meeting with Colombian President Ivan Duque at the White House, Trump said: "Well, you're going to have to spray. If you don't spray, you're not going to get rid of [the plantations]. So you have to spray, with regard to the drugs in Colombia."
The Colombian government of former president Juan Manuel Santos suspended aerial fumigation with the Monsanto herbicide in 2015 after the World Health Organization (WHO) linked glyphosate to cancer.
The decision was later backed by the country's powerful Constitutional Court. Duque has sought to overturn the ruling, saying that rising cocaine production threatens efforts to consolidate peace in Colombia.
"We have to combine all the elements that we have – obviously, precision spraying, but also the record highs that we reached in 2019 on manual eradication and also dismantling the drug cartels," Duque said during the White House meeting.
The amount of land being used to cultivate coca – the base ingredient in cocaine – has been steadily rising since 2013.
The world's top cocaine producer manufactured 1,379 metric tons of the drug in 2017, a 31-per-cent increase on the previous year, according to the United Nations Office on Drugs and Crime (UNODC).