Trump's Sec. of State Comments on Cuba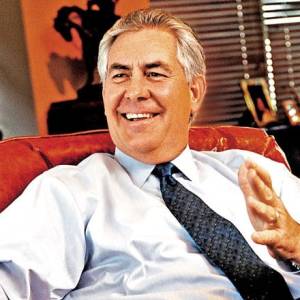 HAVANA TIMES – Rex Tillerson, nominated by president-elect Donald Trump to be the next US Secretary of State, today criticized the lack of progress on human rights in Cuba following the resumption of bilateral relations between the island and the United States, reported dpa news.
Tillerson lamented during his appearance before the Senate Foreign Relations Committee that the thaw between Washington and Havana (which began in December 2014) "was not accompanied by any kind of human rights concession."
The former head of ExxonMobil said that the United States has not made the Cuban government "accountable for its conduct."
"Their leaders have received a lot, while the people have received little. This does not serve the interests of Cubans or US citizens," added Tillerson, who, if confirmed by the Senate in his post, will be the new chief of US diplomacy.
"Supporting human rights in our foreign policy is a key component in making it clear to the world what the United States stands for," said Tillerson.
The former chief of ExxonMobil is one of Trump's most controversial cabinet candidates. His ties to Russia could make it difficult for him to receive confirmation by the Senate after Barack Obama's administration and US intelligence accused Russian President Vladimir Putin of interfering in the US presidential election.
Tillerson negotiated a major energy deal with the Russians for ExxonMobil and Putin handed him the Order of Friendship in 2013, one of the highest distinctions granted in Russia to foreign nationals.
Cuba and the United States officially resumed bilateral relations in July 2015 after more than 54 years of rupture and ideological hostilities.