TS Erika Reaches Dominican Republic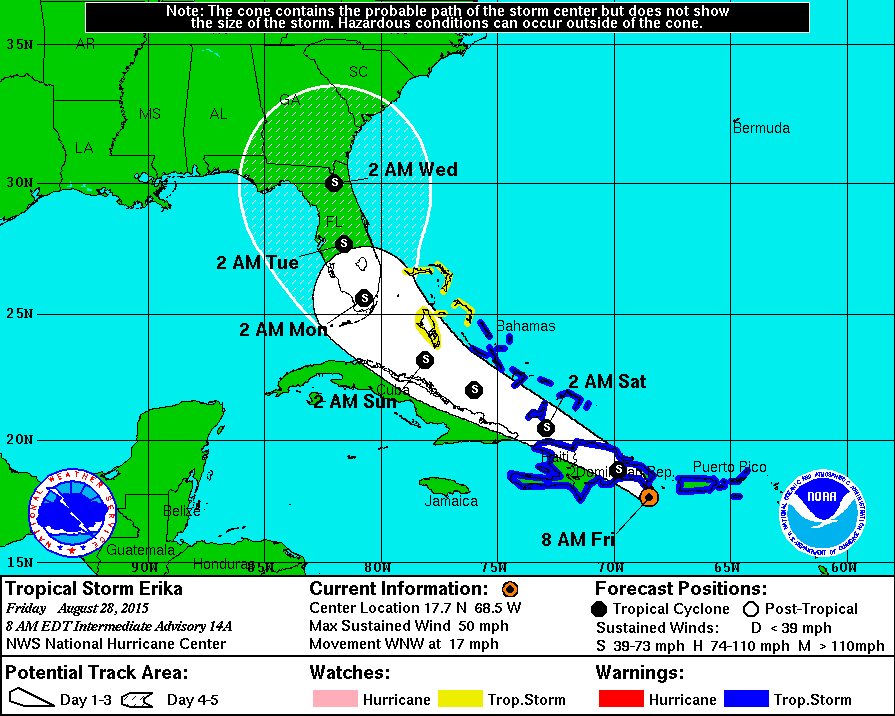 HAVANA TIMES — Tropical Storm Erika remains relatively stable with 50 mph winds as it reaches the Dominican Republic on Friday morning. The effect of the storm's center with land will determine its future intensity and course.
At 8:00 a.m. on Friday, the National Hurricane Center in Miami said that heavy rains are still falling on the Virgin Islands and Puerto Rico as the center approached the DR.
Whether Cuba's northeast will benefit from any of the much needed rain is still a question mark, which should become clear by early Saturday.
At present a Tropical Storm Warning is in effect for Puerto Rico, Vieques, Culebra, the US and British Virgin Islands, the Dominican Republic, Haiti, Turks and Caico Islands and the Southeastern Bahamas.
The NHC says that accumulated rainfall of between 4 and 8 inches is expected during its passing and could reach 12 inches in some areas of the countries under the TS Warning.