Two Generations Discuss Nicaragua's Future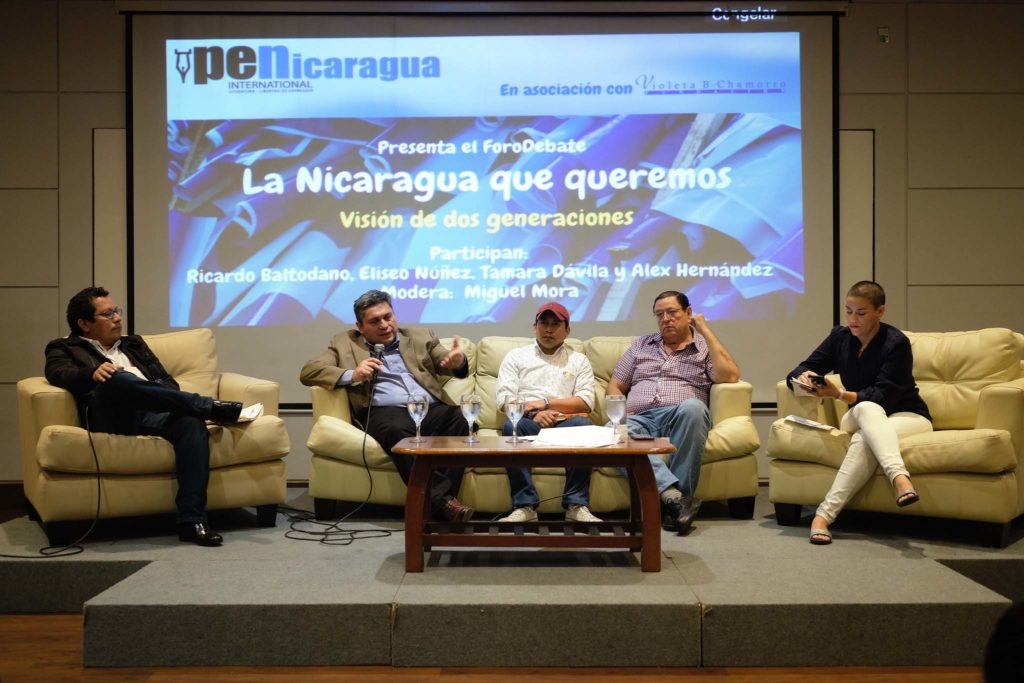 A "generational dialogue" was organized to analyze how the youth and older adults see the country of the near future.
By Monica Garcia Peralta (Confidencial)
HAVANA TIMES – Four people that represent two distinct generations got together to debate a common goal, centering around two questions: "What is the Nicaragua that we want?" and "What can we do to achieve that new Nicaragua?"
Professor Ricardo Baltodano, and Eliseo Nunez, former deputy for the liberal party, participated together with Tamara Davila and Alex Hernandez, both members of different organizations for civic struggle, in the forum-debate: "The Nicaragua we want". Moderating the conversation was Miguel Mora, director of 100% Noticias.
The event was organized by PEN Nicaragua and the Violeta Barrios de Chamorro Foundation. It's the third time this type of activity has been held, with the objective of understanding the visions of both the generation of young people and that of adults who've been involved in political life before and after the April Rebellion. It's hoped that the dialogues aid in developing a clear vision for the future of Nicaragua.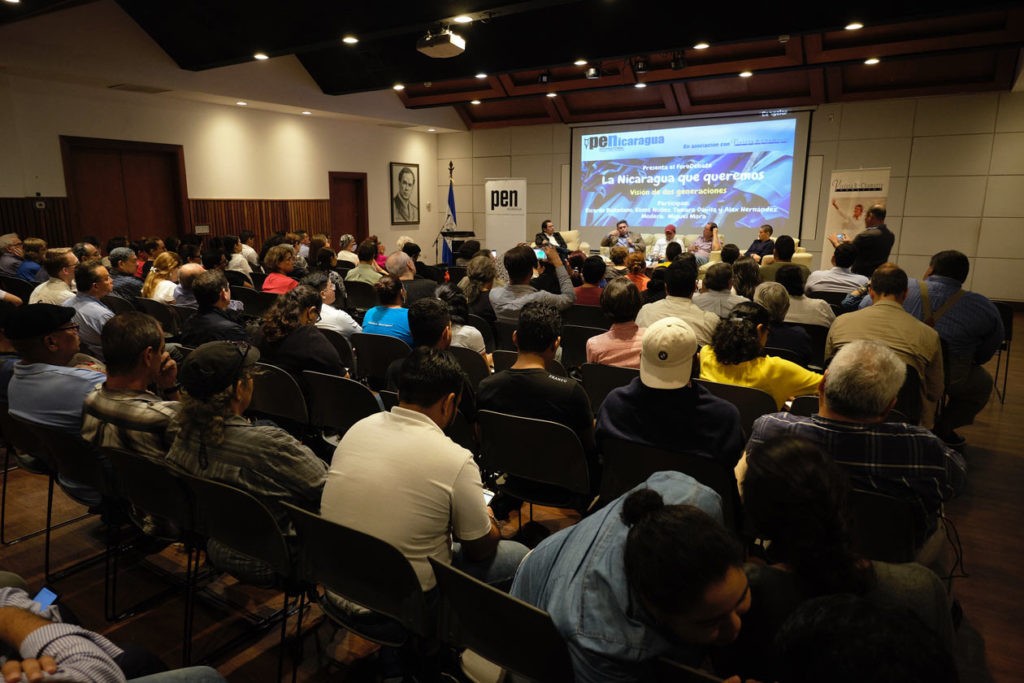 A discussion of Nicaragua's future
During this dialogue, those present discussed how they imagine the Nicaragua of the future, and what they can do to achieve this objective, especially taking into account the errors of the past so as not to repeat them.
Ricardo Baltodano offered a retrospective analysis of those mistakes, and assured that – in order to avoid them – it's essential that "the youth don't reproduce the hate that other generations have lived, because unity is possible."
For her part, Tamara Davila, a member of the National Blue and White Unity, affirmed that she's "absolutely convinced" that unity isn't only possible, but real. "April 18th demonstrated the profound civic vocation of this struggle. People are united and have a legal weapon, which is not having ceded to the regime's violence, out of a deep conviction that the regime can be ousted via the peaceful route," she declared.
Alex Hernandez, a member of the Catarina April 19 Movement, and Eliseo Nunez, the former deputy, coincided with her on these points, especially how "building a sense of citizenship is necessary, as well as building awareness and memory around what has happened, in order not to repeat it," said Nunez.
"And in addition to that, to take into account that Nicaragua is a country where ideological differences have a place, and we must build a country where those differences are respected," Hernandez added.
Generational differences are irrelevant
With this exercise in conversation, it became evident that the inter-generational differences that normally tend to mark society's direction have been left in the background, because the crisis that the country is currently living through has united everyone.
"In this panel, perhaps the most marked difference is in the ages, because the desires are the same. They (the older adults) have had their dreams frustrated, of living in the Nicaragua they fought for. Now, they're pinning their hopes on the youth, who want the same things they wanted," Hernandez noted.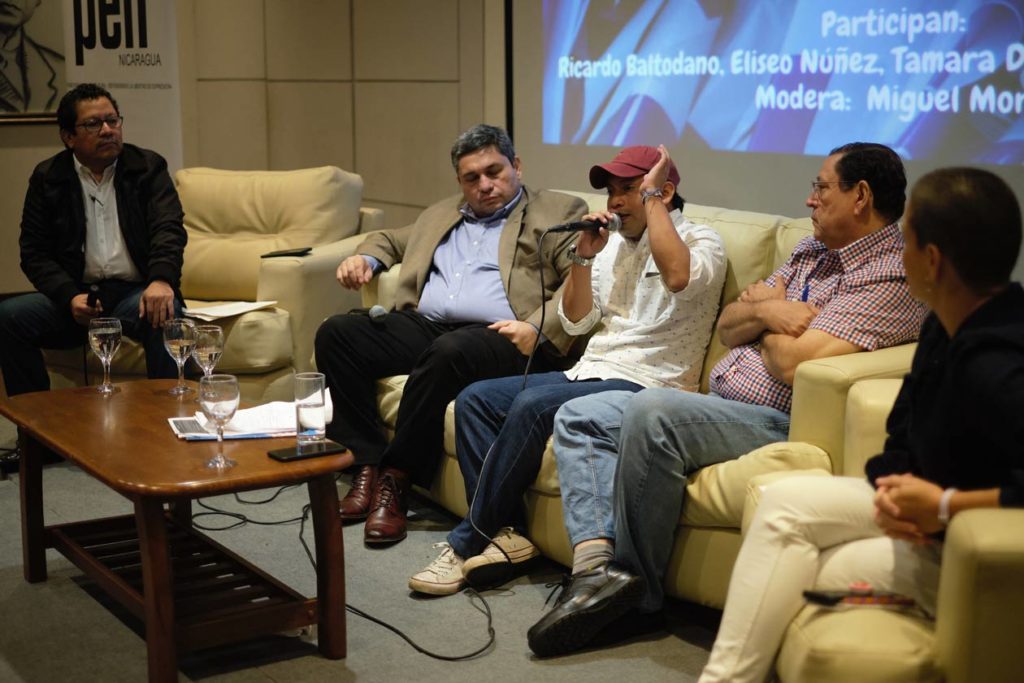 However, Eliseo Nunez feels that "one of the things that prevails in the younger generation is an absolute lack of trust in the older generation. But I believe this is something that can be resolved, because we have the capacity to discuss and to put ideas for solutions on the table," he stated.
"There are more points of coincidence than differences. There's a conviction that life isn't possible with Daniel Ortega in power," added Tamara Davila.
Baltodano had a similar opinion. "There aren't huge differences; perhaps the new generation emphasizes some different things, but this doesn't worry us older people. Those differences aren't the central issues. I believe that there aren't any central generational differences. There are more elements that unite us than those that divide us," he concluded.