Two UN Rapporteurs: Free Nicaraguan Bishop Rolando Alvarez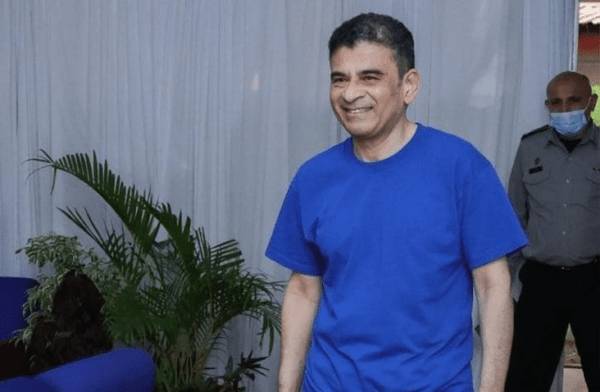 They expressed their concern about "systematic patterns of harassment against members of the Catholic Church and other religious denominations."
HAVANA TIMES – Two UN rapporteurs asked Nicaragua to release the bishop of Matagalpa, Monsignor Rolando Alvarez, imprisoned by the Daniel Ortega regime since August 2022.
The UN rapporteur for freedom of expression, Irene Khan, and her counterpart for religious freedom, Nazila Ghanea, launched this petition in a statement, after another 12 Catholic priests in Nicaragua were released and exiled on October 18.
They expressed deep concern about the situation of the bishop, who is in solitary confinement and in conditions that according to them seriously contravene the Nelson Mandela Rules (established by the UN and which establish minimum principles for the dignified treatment of prisoners).
The rapporteurs recalled that Alvarez stood out from the 2018 national dialogues for "his calls for the release of political prisoners and for pacification and reconciliation among Nicaraguans."
The rapporteurs also expressed their concern about "the systematic patterns of harassment against members of the Catholic Church and other religious denominations by the Nicaraguan authorities."
In this sense, they recalled that since 2022 the Nicaraguan authorities have canceled the legal status of more than three thousand organizations, of which more than 320 were religious in nature.