UN Committee Against Torture Seeks Clarification from Cuba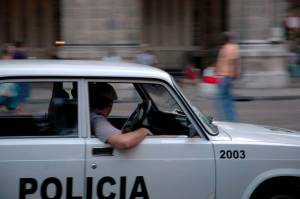 HAVANA TIMES — The UN committee responsible for enforcing the Convention against Torture and Other Cruel, Inhuman or Degrading Treatment called Havana to respond on Tuesday in Geneva, according to AFP.
"We have reports of 2,400 arrests in 2012, of which 420 occurred this past March. These seem to have been short-term detentions but we want Cuba to clarify all of the cases," said Nora Sveaass, who raised the issue during the hearing on Cuba.
Experts also asked the island's government to provide clarification concerning the deaths of detained opposition figures Wilman Villar Mendoza and Juan Wilfredo Soto Garcia, as well as to provide detailed information concerning the investigations into these deaths and measures in place to prevent suicides.
The island's deputy attorney general, Rafael Pino Becquer, said that between 2007 and 2011 responses were made to 263 complaints of ill-treatment during detention, of which "46 law enforcement agents were found to be criminally responsible."
The Cuban delegation will respond today to all the cases mentioned, indicated Cuba's ambassador in Geneva, Rodolfo Reyes, following the session.