UN Praises Cuba for Practices against Human Trafficking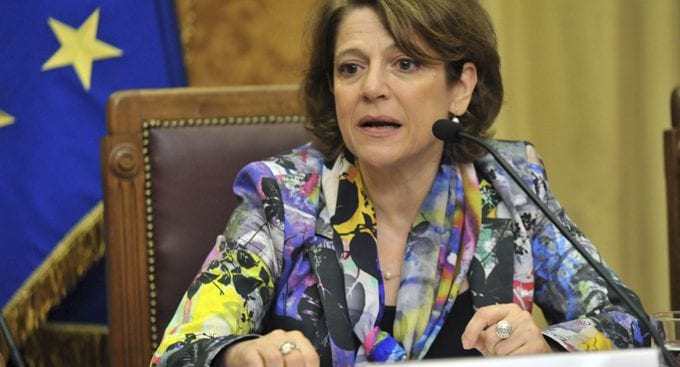 HAVANA TIMES – The UN Special Rapporteur on people trafficking, Maria Grazia Giammarinaro, said today that Cuba applies "good practices" in the fight against this global problem, reported dpa news.
"The strength of the system is that people have a high level of education and know their rights," said Giammarinaro at a press conference after concluding her several day visit to the island.
Giammarinaro highlighted "the quality of Cuba's social security and educational system, which contributes to reducing the vulnerabilities associated with people trafficking," she said.
"Cuba is a much less vulnerable country than others," said Giammarinaro, who is the first United Nations human rights expert to visit the country for a decade.
"I hope it will be a starting point to promote a more intense and fruitful dialogue with the entire UN human rights system," said Giammarinaro.
The rapporteur identified "some areas of concern" as the presence of sexual offenses against minors, especially in the family context.
In 2015, a total of 2,174 case of sexual abuse of minors were reported on the island, which would represent 0.09 percent of the 2.6 million children, according to Cuban authorities.
Giammarino transferred to the Cuban government her concern that local law considers minors in the case of abuse to be young people up to 16 years, when she believes that it should be until 18.
She also considered positive that in Cuba prostitution is not penalized as a crime, but she noted that it is necessary to avoid the stigmatization of prostitutes.
Opposition sectors accuse the Cuban government of exercising "labor slavery" in medical mission agreements with other countries, which currently involve thousands of people and are Cuba's main source of income.
"I have been guaranteed that they only participate voluntarily and can return whenever they want," said Giammarinaro in reference to the participation of doctors in official missions abroad.
The denunciation of trafficking in persons and the illegal trafficking of migrants is a recurring theme of the Cuban Government in international forums.
Last January, the US government eliminated the policy of "dry feet, wet feet", which exclusively benefitted Cuban citizens who reached US territory by any means.
During her agenda on the island, which began on Monday and ended Friday, Giammarinaro met with the president of the Cuban parliament, Esteban Lazo.
The United Nations rapporteur also had meetings with the ministers of tourism, justice and foreign affairs.